Why you should start a bullet journal ?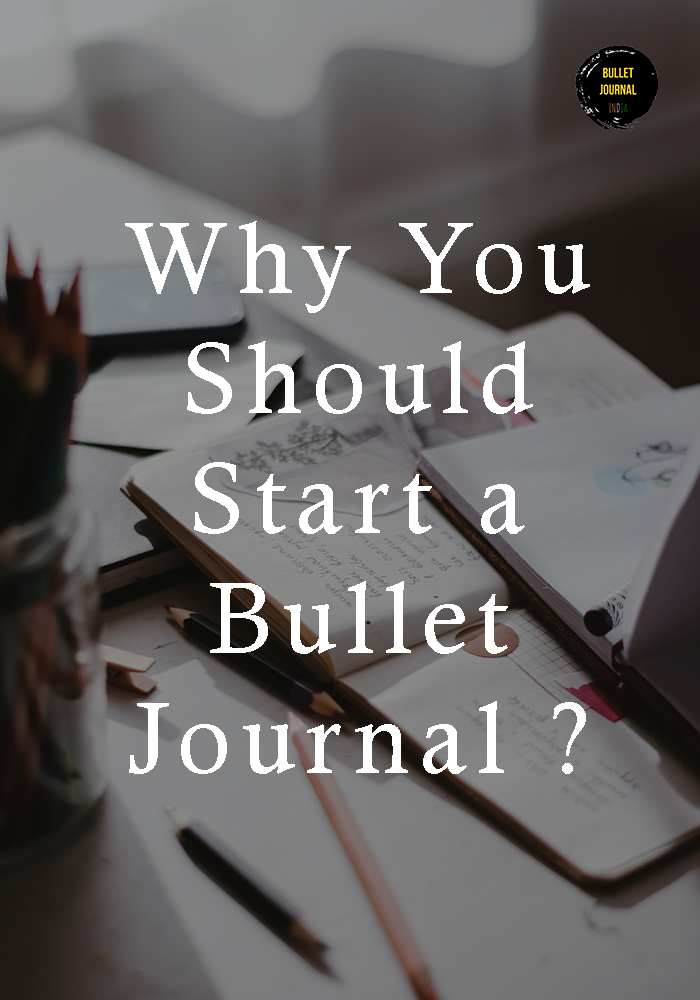 For many People Bullet Journal seems to be yet another task they need to take care of, some feel that they don't have enough time to dedicate to this activity but did anybody ask WHY?
Why You don't have time? Why you don't want to feel like doing it despite knowing that it has the potential to change your life?
The most common answer would be because they already feel so messed up in their current life that sorting it would take a lot of effort and time. That feeling of tiredness is the biggest battle we are all fighting with ourselves.
I won't ask you to give a try to bullet journal but rather I would say sorting your life through bullet journal. Don't consider bullet journaling as a new system that you need to include but rather a method to solve life. When you look through this perspective you would realize that a bullet journal in itself is a way of life. You don't have to take out extra time for it, you just have to go through it to sort time in your general life.
Bullet Journal serves a lot more than you think and to everyone . Whether you are a student , a working professional , fresh graduate etc it doesn't matter.
Let's see what a bullet journal can do for you !
Time management
We are rushing and rushing every day. We often feel guilty for not making time for ourselves but we seemed to be stuck in that hamster wheel.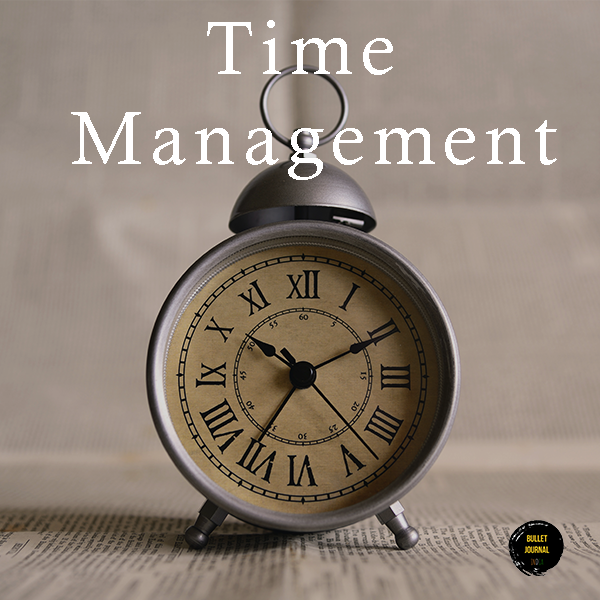 Have you ever tried time tracking ? And if yes what tools did you used ?
Bullet Journal is that perfect tool that lets you go through your day . You can manage your entire day , week , month and even a complete year . All you need to do is carefully observe and segregate those tasks that take most of your time , task that leave you feel exhausted , tasks that are enjoyable and time for yourself .

TIME BLOCKING
An amazing concept to block your time in a day for similar tasks. For example replying to chats, emails, and attending calls might take you 1.5 hours, and therefore dedicating that 1.5 hours just for this task makes it easier for execution whereas if it were scattered in your entire day, it might make you feel exhausted. Another example could include – taking out time for self-reflection and journaling by dedicating a few hours from the entire day just for that task makes it more efficient.
Most of us Practiced this technique as kids when we had to make our timetables. We time block for different tasks like playing, watching TV, Completing homework, Extra circular activities, etc.
Here is how you can use Bullet Journal for time blocking – The Wonders of Time Blocking in your Bullet Journal.
Increases Productivity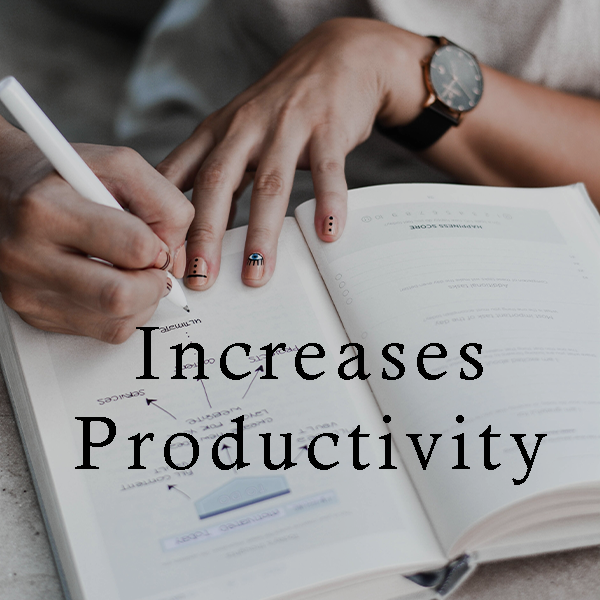 To increase productivity, you need to manage your time system. It doesn't necessarily mean dedicating time for certain tasks but how well you dedicate time for which kind of task.
Are you trying to write a book late at night after a heavy office day that makes you feel unmotivated and tired then probably that'sthea wrong time. Maybe you can write 2 pages every morning when you are fresh.
It's not about time blocking but it's a lot more about how much energy you decide to put into that task. To simplify this process there is an amazing concept- Covey's Matrix of time management.
Steven Covey's Four Quadrants of time management to be the most effective. It focuses you on the daily tasks that are the most important to you by identifying areas you may be spending your time in which are not effective.
Each quadrant has a different property and will help you prioritise your tasks and responsibilities. The quadrants are as follows:
Quadrant 1: Urgent and important
Quadrant 2: Not urgent yet important
Quadrant 3: Urgent but not important
Quadrant 4: Not urgent and not important
Forming habits for success
"Success is the sum of small efforts, repeated day in and day out." –Robert Collier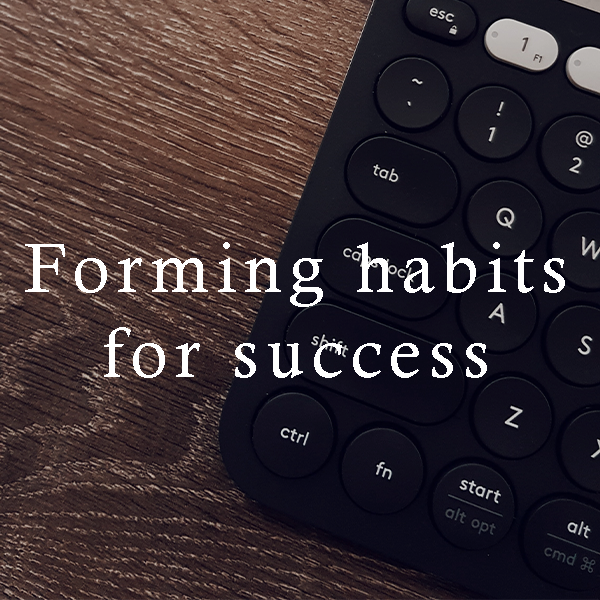 After reading Atomic Habits by James Clear I realized a practical way to achieve my goals by creating habits that serve me in the future . When it comes to forming habits we all feel lazy and sometimes scared . But above all most of us are not even aware about the idea . Dreaming alone will not get us what we want but continuously striving and working towards it will definitely.
By using Bullet Journal you can track your day to day goals and review them . You can develop systems that are meant to serve you .
Here are some amazing habit trackers for you to include in your Bullet Journal – 43 Things To Track in Your Habit Tracker.
Find clarity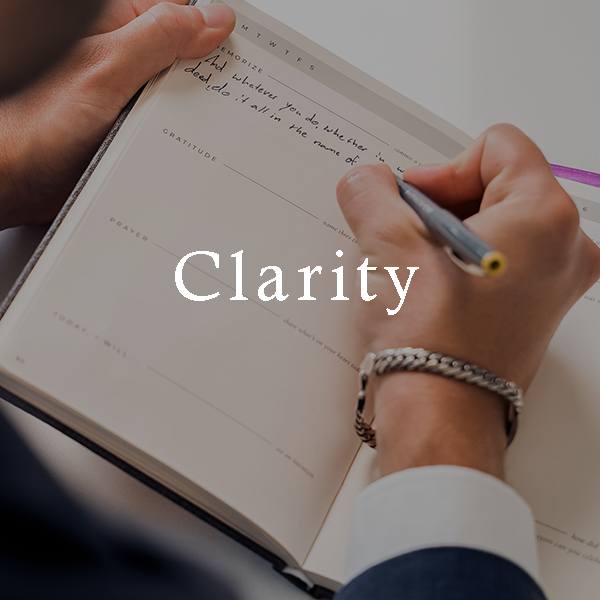 Our brain is something we need to study, although it's our part of our own body still, we find it challenging to deal with it. No worries, there is a very simple way to inculcate in your everyday lifestyle to achieve mental clarity.
Bullet Journal is not only for productivity and time management, it's a great tool for journaling as well. A place where you can track anything as well as your thoughts. Writing 1 or 2 pages daily will help you find more clarity in life, provide direction, and a chance to peep in your inner guidance. Writing daily helps you remove those mental blocks by analyzing the problem and reducing anxiety.
Goal setting
We all set new year resolution and dream high but attaining them require alot of efforts . To ease the process we must write them down clearly in an action plan .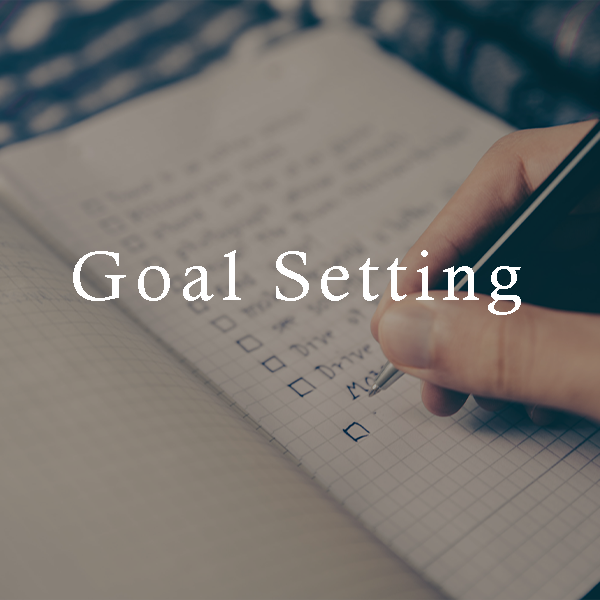 Bullet Journal can be a very useful tool when setting goals. You can take a big goal and then break them down into chunks. For example – You have a goal that you want to achieve in a year but you won't start until you break it down to monthly goals, weekly goals, and daily goals. Putting time daily to achieve a small portion of a big goal is the key to success. Consistency can only be achieved when practiced daily.
In Bullet Journal you can set yearly goals , monthly goals , weekly goals and daily log . You can record how you achieve your goals , how much you achieve and how you can achieve it .
Hers is how you can set Goals in your planner :How to set goals in your planner.
In a nutshell, Bullet Journal is something we should live with. It's a system that can improve our lives for the better. I had remarkable changes since I started using Bullet Journal. It just not cover one area of my life but manages my entire life story.
Here is how you can start Bullet Journaling :How To Start A Bullet Journal.
Some posts that might interest you !