March is here in no time and so is the time to make our Bullet Journal spreads more pretty . Pull out your Journals and stationery to get ready to explore these 30 simple and gorgeous March Bullet Journal themes.
March Bullet Journal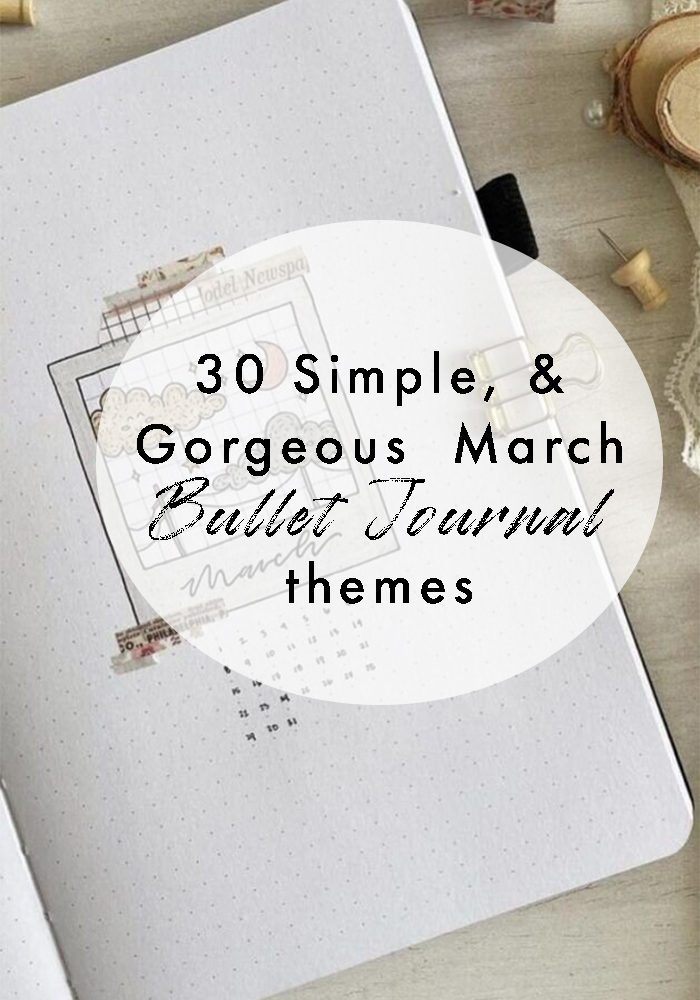 bubble tea
A amazing colorful theme to fresh start your month . It might seem complicated in first look but it's a lot easier to execute .
A great play of light and shadow added a lot of depth to this spread.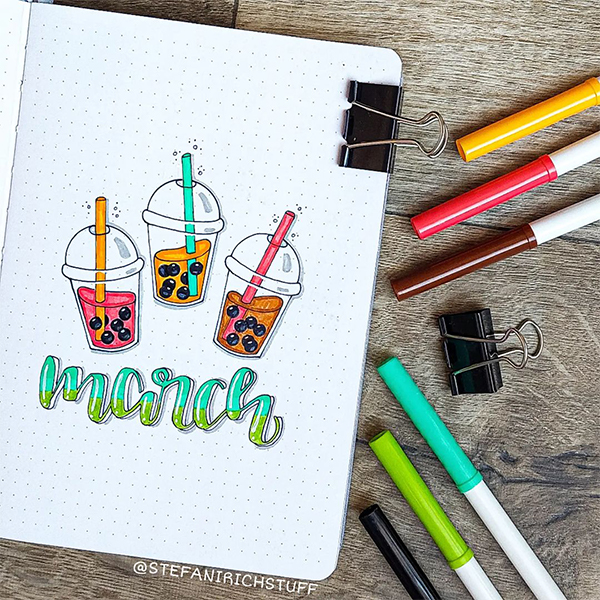 Home sweet home
We all miss our home whenever afar but capturing your home or your favorite interior is such a quick way to make yourself feel homely .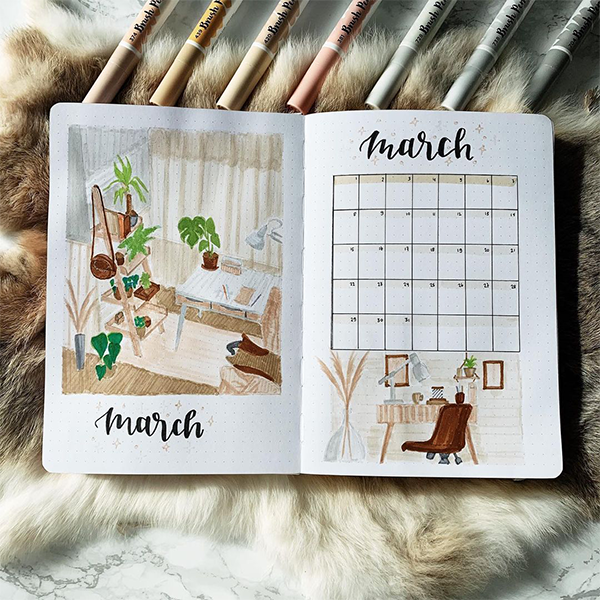 tarot cards
Are you fascinated by magical world of tarot reading? Maybe that can be a new theme to try this month to try.
persian culture
I always loved exploring cultures and they always had been a great source of inspiration for my themes .
This Persian culture derived art is so delicate and intricated with a great play of color palette that rapt your attention with golden spiral.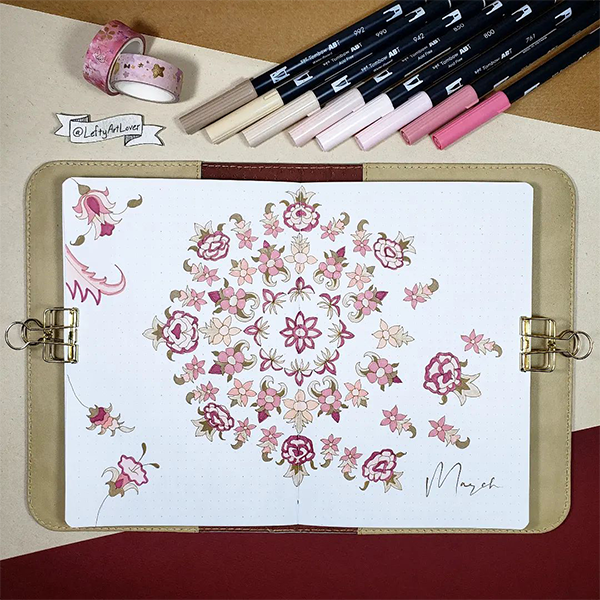 egypt
This little window is such a great attraction point towards center with a theme TRAVEL TO EGYPT will take you to another world .
A very simple and easy spread to try out with earthy tone color palette .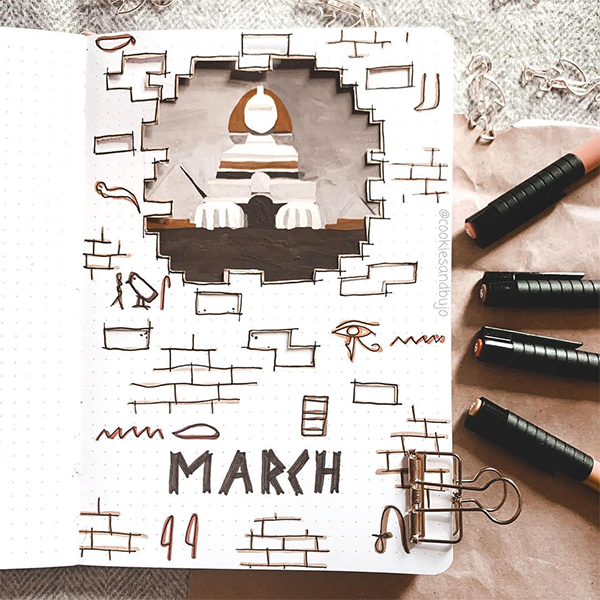 gols shimmers
This painting stole my heart !
The color palette is soft and the encircled sky and land makes this spread more cohesive .
Try out your favorite scene that calms your mind and brings peace every time you open your Bullet Journal .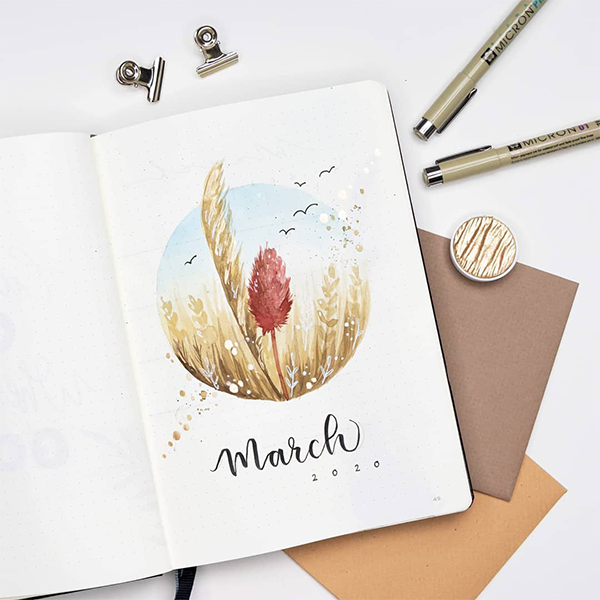 Paris sunflower
An amazing combination of Eiffel Tower ad sunflowers is so romantic. Using just pens and brush pens , this spread stands out as sketchy and simple.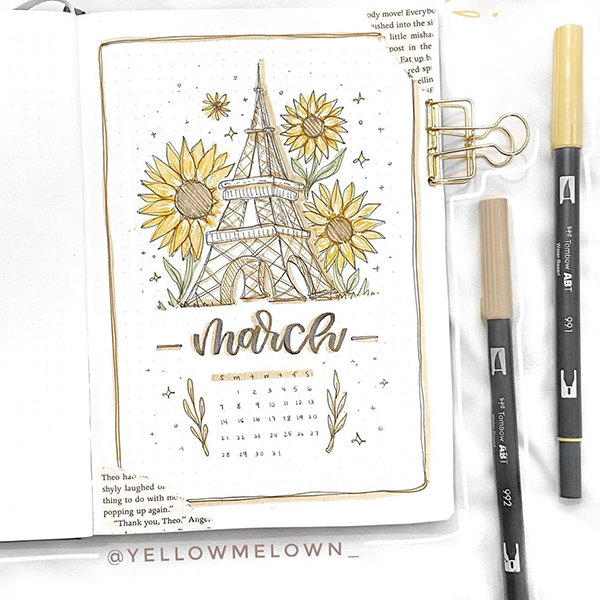 Lined Florals
Running out of time ?
Pick up your favorite black pen and draw your heart out .
Doodling is such a great way to relax your mind and fight boredom and you don't have to be a great artist to do so .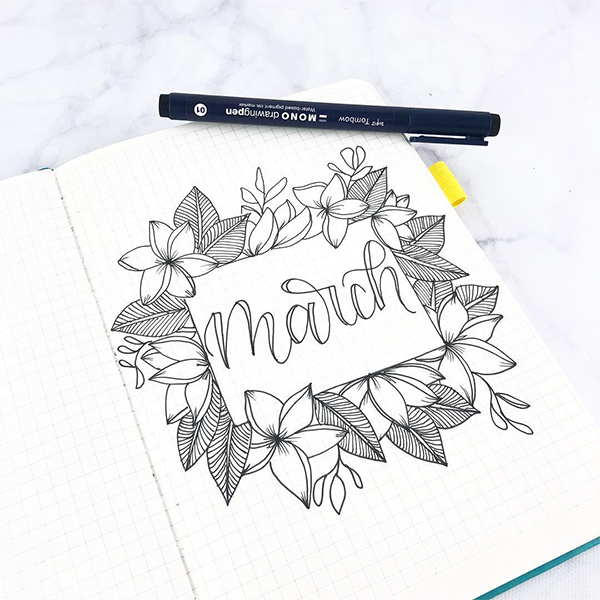 Avocado
Prepping Avocado this morning for breakfast ? And you love them ?
Can it be your March theme ?
YES !
Taking Inspiration from random things around life is a great break through .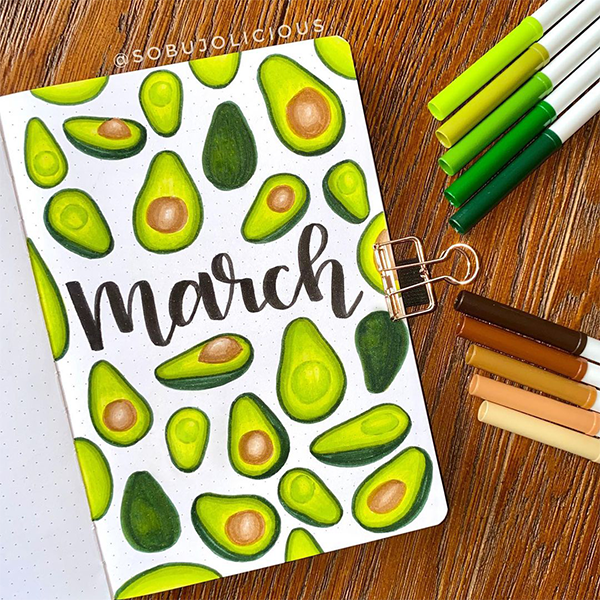 Cactus
A very common and easy theme to start with if you are overwhelmed with all those intricate themes.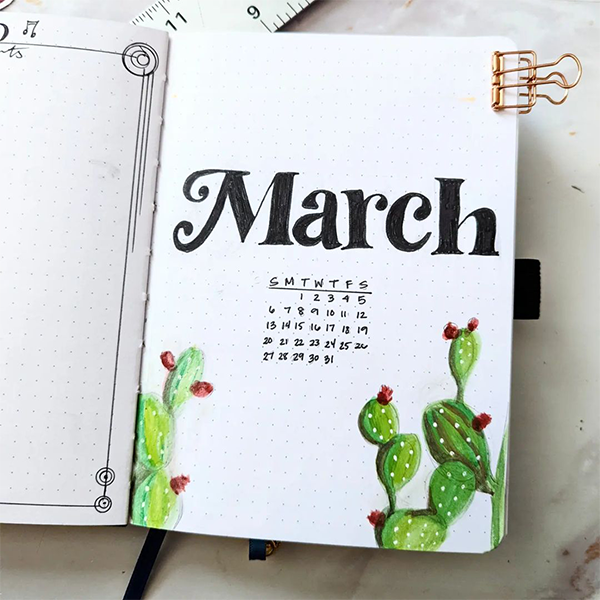 Collage
Want to be a little creative ?
Put out all those paper scraps and your favorite stationery to make out a unique spread that is so yours.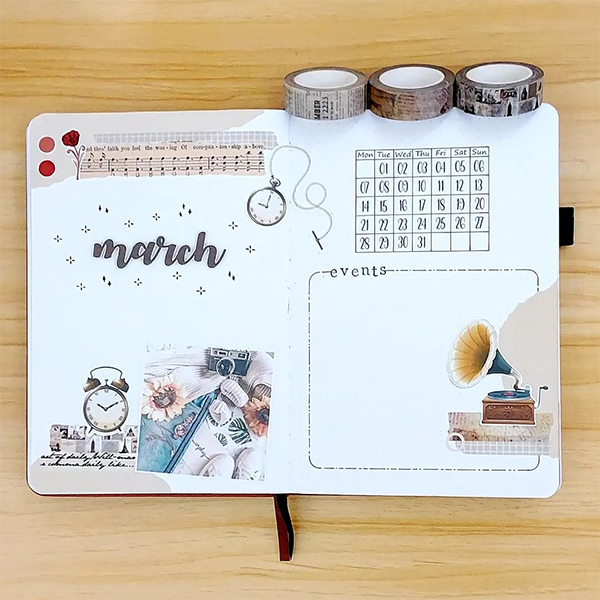 Florals
A very easy and go to theme for every month .
This theme stands special for march as it's spring time and we are all waiting for our favorite flowers to bloom .
Theme around Florals will always let you play around colors and page , it gives a liberty to make your spreads as you want them to be.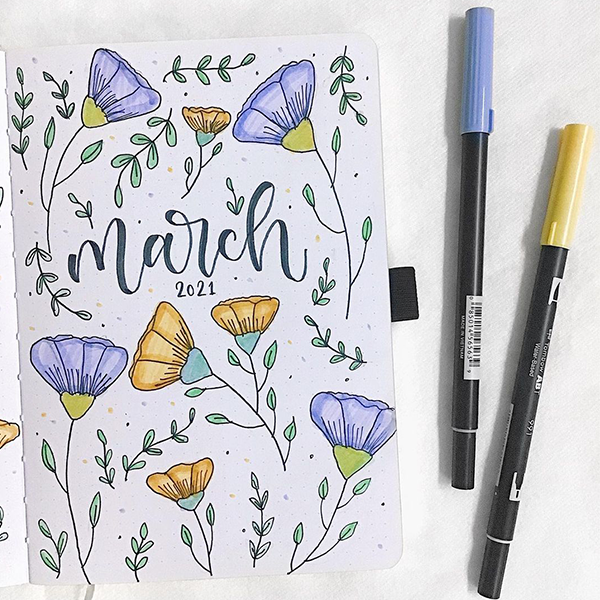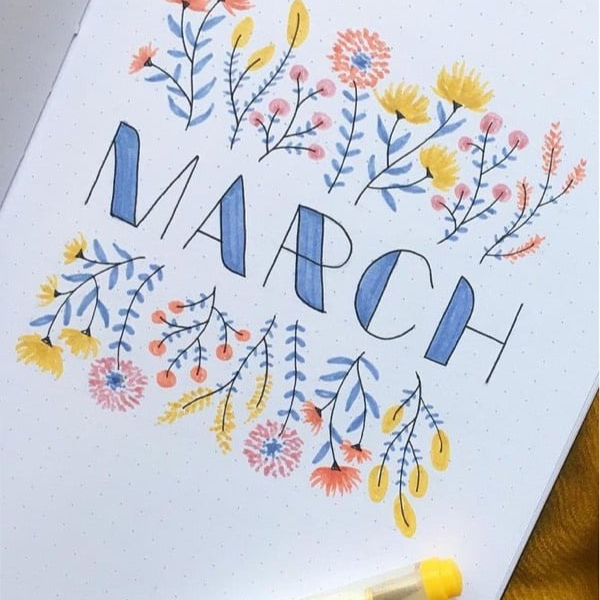 Dream catcher
A touch of mandalas with half dream catcher crossed by an arrow has so much to depict in itself.
An Indian retro look to try out this month !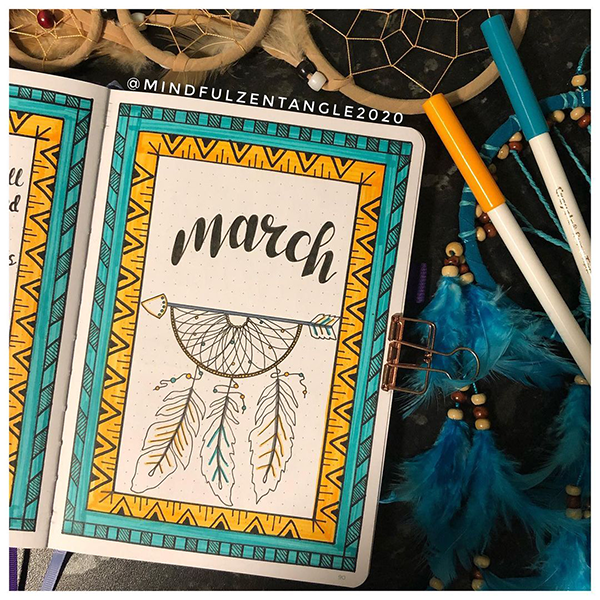 Minimal wreath
Are you trying Minimalism ?
Try out this very minimal wreath with little details to depict yourself .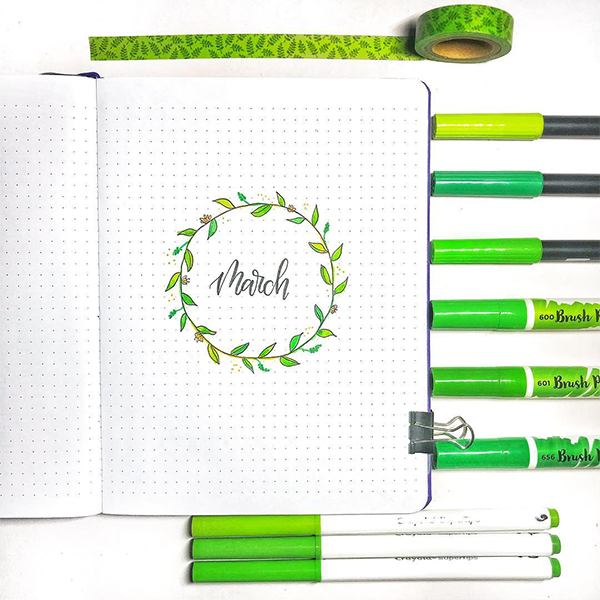 Succulents
Succulents are just perfect indoor plants to have and they also stand out great as a theme . A fresh green theme with varied shades are perfect to try out if you are looking for little exploration with limited color palette .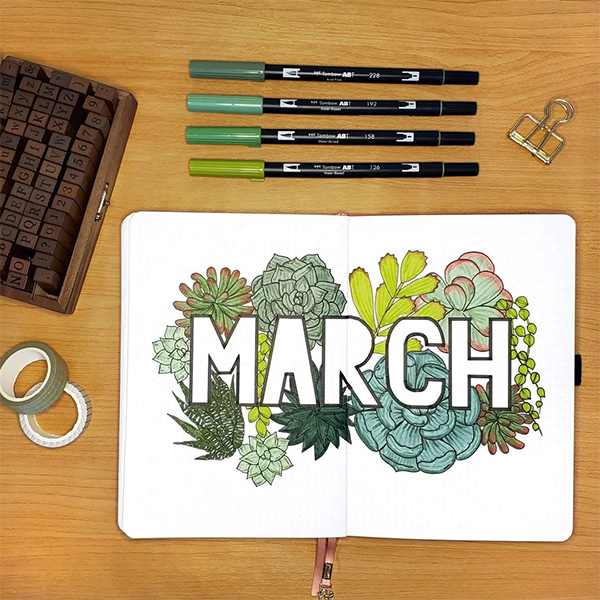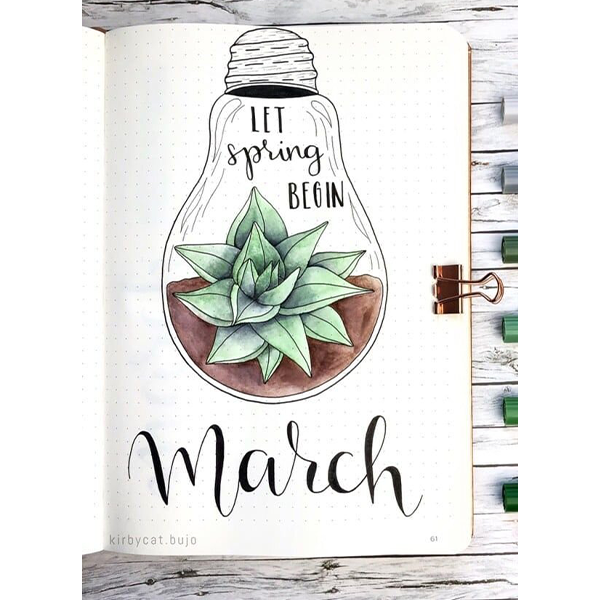 bird houses
A very unique theme to try out !
You are free to explore shapes , texture and colors with this theme and you are free to take any direction you want to .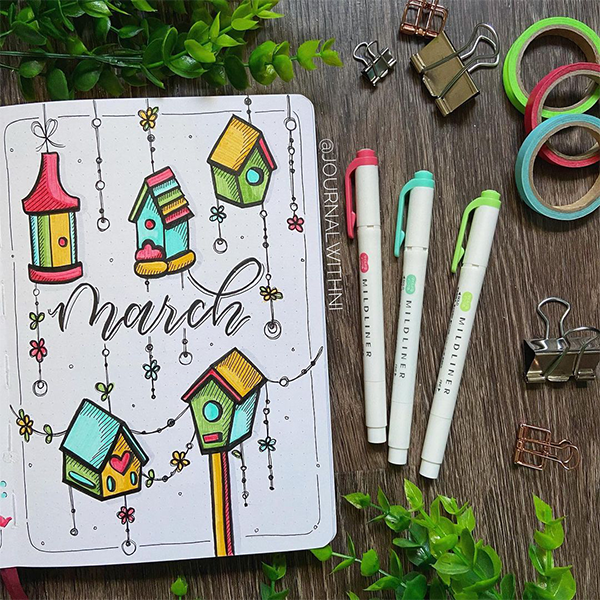 hour glass
Mix and match stuff to make your own theme . This hour glass doesn't seem to be a normal one . Its a magical one .
It depicts a calm evening , with magic of sun and moon trapped in an hour glass .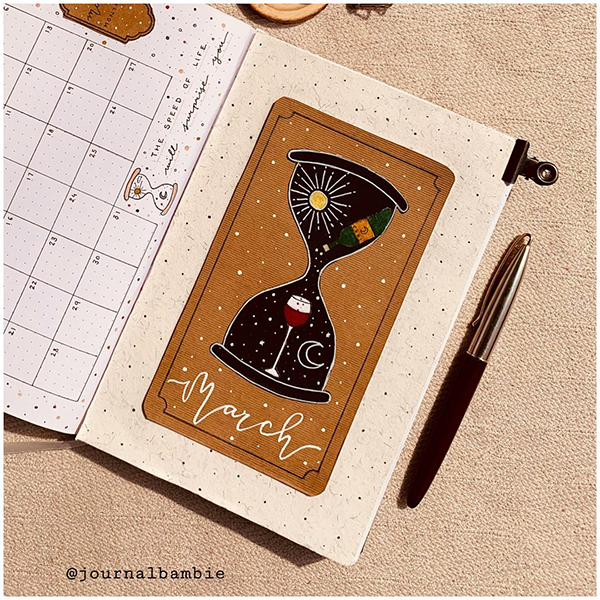 spring
How do you define spring ? We all have a visual language for things we like to represent .
This piece is such a great example . With March as central title in bold with florals surrounding.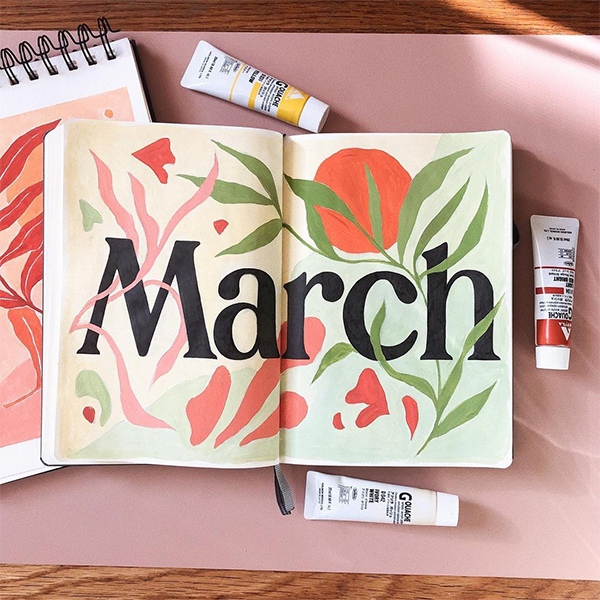 The show
This spread is very unique in itself . With so many different fonts in play altogether and bold colors to catch attention akademische ghostwriter. The retro vibe is so strong that it almost wants me to go for a show in real .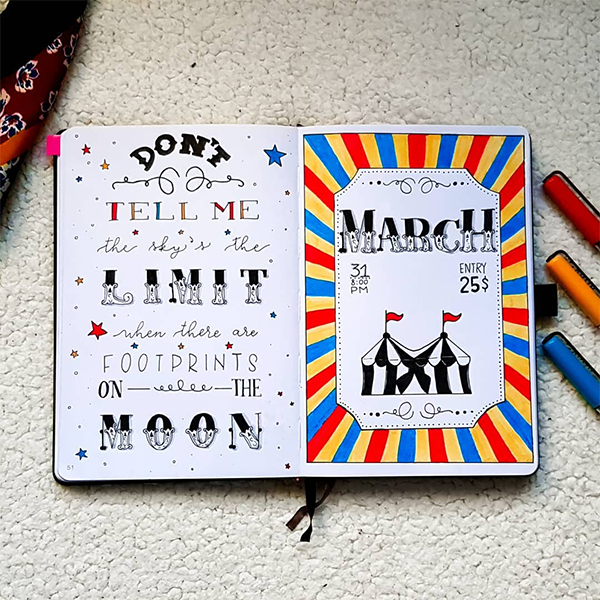 dragonflies
Can insects be a good theme?
Well, it's a kind of an interesting theme to try ghostwriter hausarbeiten. Dragonflies have always made me feel like a fairytale. Putting them in such a dreamy way can be a great challenge to try this month.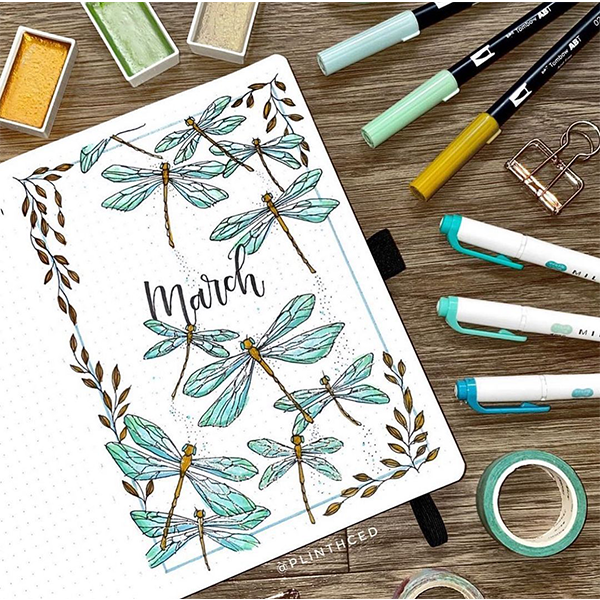 emoji's
Don't have any ideas ? Try out drawing your favorite emoji.
This can be an interesting theme to try for the month of march seminararbeit schreiben lassen .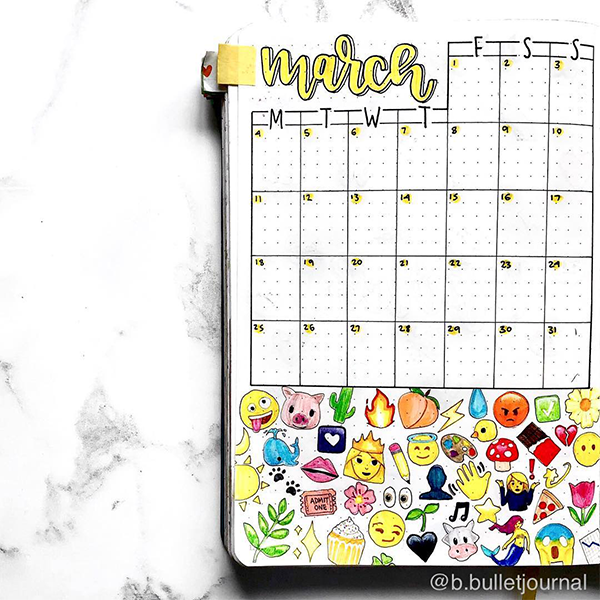 treasure map
We all loved playing treasure hunt and these maps had always served as a guide. Dedicating a page to this map is so thoughtful. You can carve out your entire March month with this single theme very beautifully. And if you're wondering about how to take care of delicate silk fabrics like in a treasure map, you can also explore tips on wie wäscht man seide to ensure their longevity and maintain their exquisite appearance.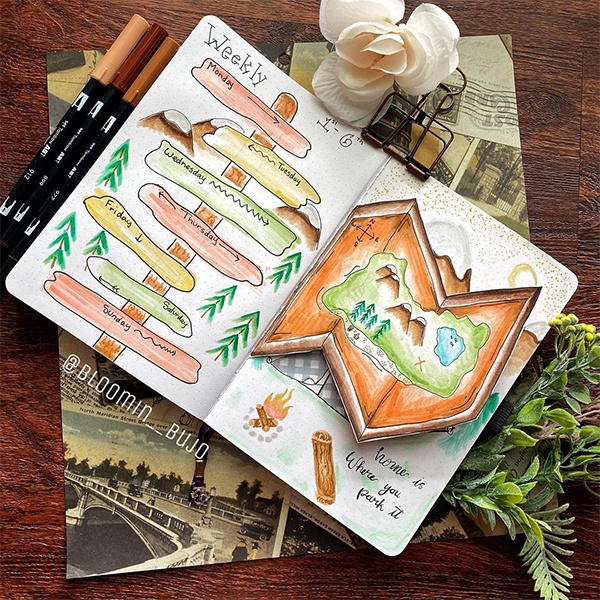 polaroid
A dreamy night captured in a polaroid with pastel color palette.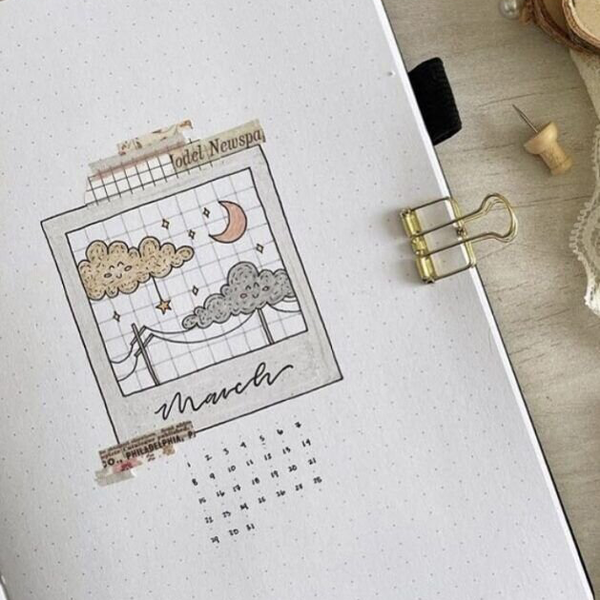 food doodles
I always loves food doodles and they have always fascinated me in a very unique way akademische ghostwriter. They are always my go to theme to work with .
This theme is very vast and a good one to go forward with .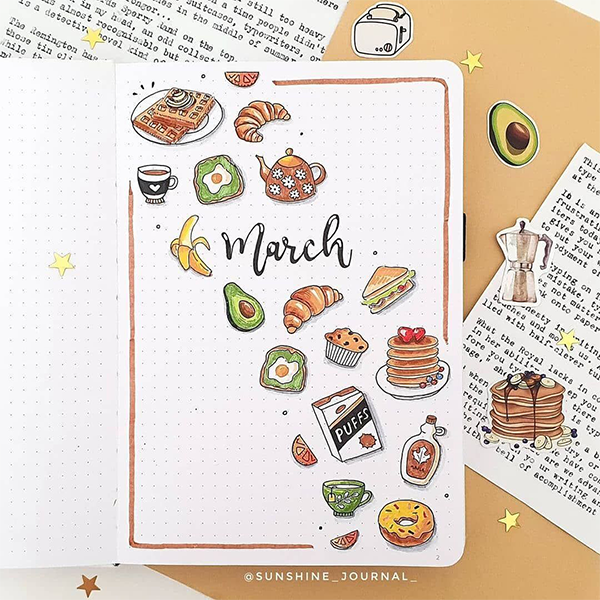 carnival
Missing that last carnival you went ghostwriter? Paint it out and this could be your next theme for the month .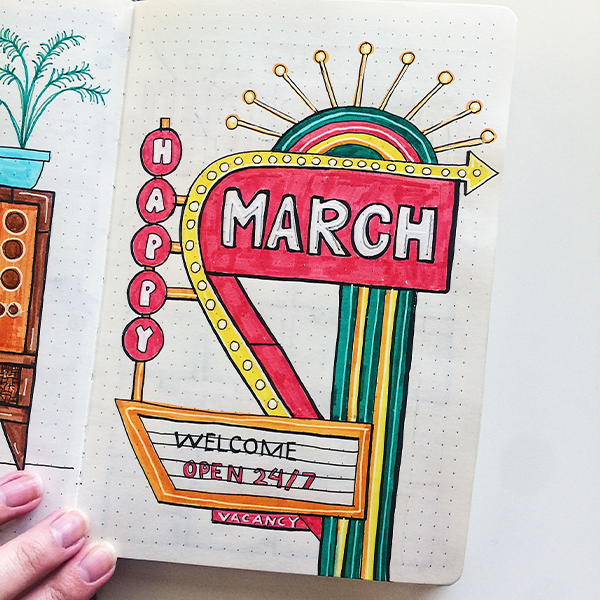 time hue
This spread stands out in terms of color palette and execution app programmieren lassen. The way it represents the timeline of the day along the colors is such a great style by combining it with Pantone polaroid.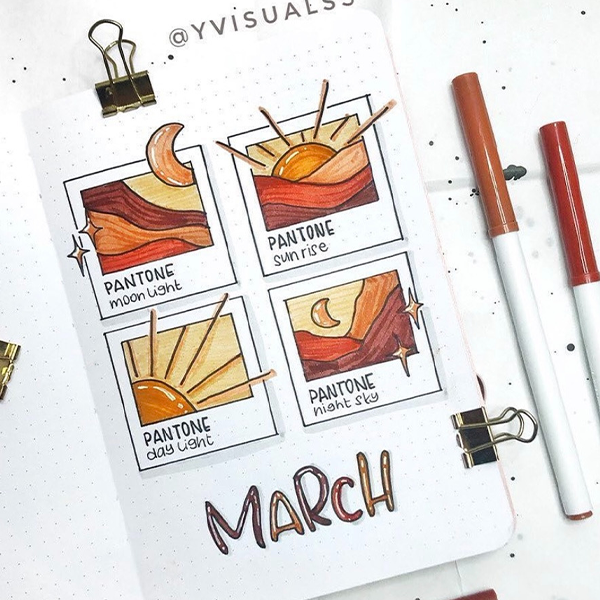 travel
Travelling is great a therapy !
This is an amazing theme to try out when missing travelling .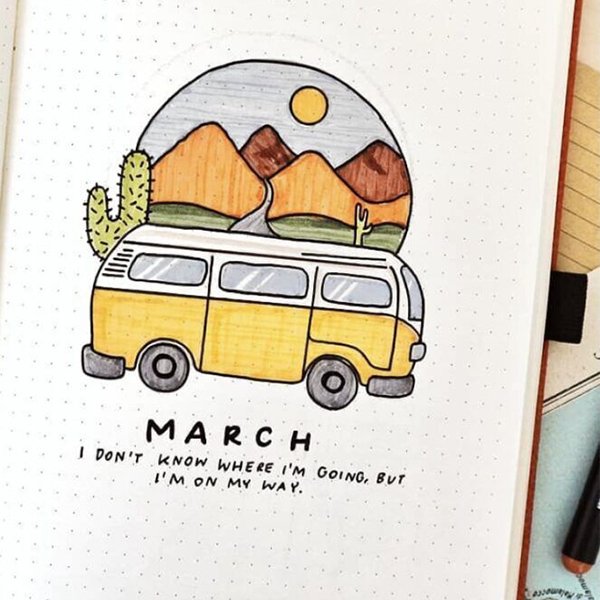 Hope you got some inspiration to kick start your month facharbeit kaufen. To add more spices i got a video of march cover page .
ENJOY !