Are you someone like me struggling with ideas for the upcoming new month? For me it's a constant fight between the ideas and time . I want something quick but exuberant too . I've put together a June cover page that will show you just how easy it is to get started.
For the month of JUNE I opted for abstract pattern theme to make my work easy but also making it alive . Colors play an important role whenever you are deciding the mood for the entire month . Just a slight change in the pattern and color can make your theme magnificent. It's totally OKAY to go off center and not follow the the traditional rules .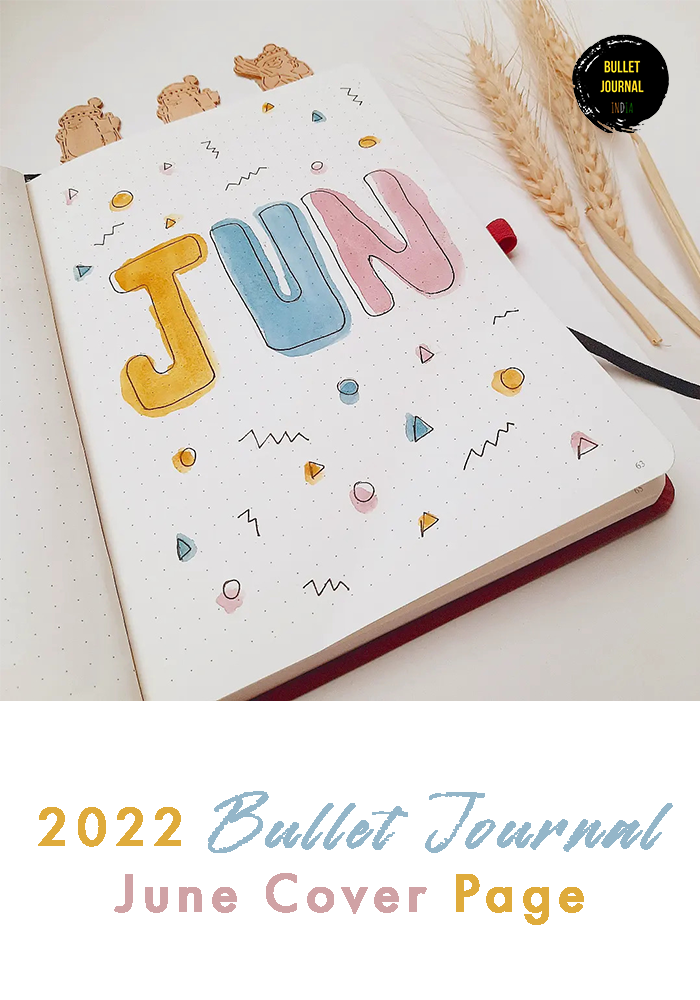 Track your progress and accomplishments in style with a Bullet Journal! Whether you're a creative type or just want to be more organized, a Bullet Journal is perfect for you. All you need is a notebook, some pens, and some paints.
Sorting the available materials
I know its weird but I turned my head and looked up for the available materials I had before picking up any definite theme . The available materials act as a filter to start with multiple options laid in front of me . I had selected Waterproof black Gel Pen and watercolors . I preferred watercolors instead of markers as they are cheaper and I can easily control the flow and intensity of colors .
Check out this blog: The Best Supplies for Your Bullet Journal in India.
Materials used :
SAKURA PIGMA MICRON BLACK OPEN STOCK 02 (0.30mm) – ₹ 90.00
This pen is perfect for smooth writing, it has a crisp ink colour that makes sure to leave constant lettering and lines every time. It is often used my artists, crafters and industry professionals making it the perfect pen for your bullet journal. It does not smudge and doesn't bleed through most papers (perfect for an acid free environment). It is waterproof, fade resistant and is an essential for every bullet journalist. This just might be your new favourite pen. Available here.
2. Camlin Kokuyo Student Water Color Cakes – 12 Shades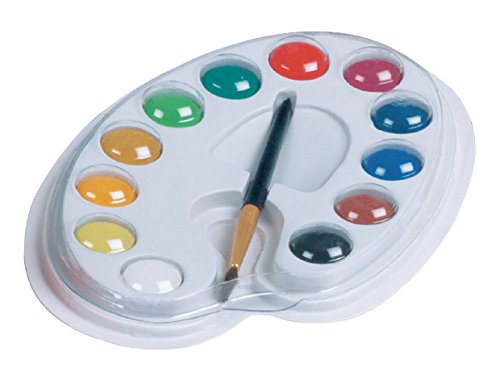 Ok so technically these are not pens but I told you how wonderful water colours could be and here they are! This is a set of 12 assorted colours and a brush. These watercolours are perfect for any embellishments or themes you will be painting within your bullet journal and offer a lovely range of bright colours. Available here.
3.New! Factor Notes Notebook: 100 GSM Natural Shade Paper Journal Diary
I love this pretty little notebook. It fits perfectly into your handbag and is great if you are travelling. This notebook is also made in India. You can get it in a range of designs but I really love this one!
Choosing a color palette
I ask myself few questions like : What am I feeling for this month in terms of colors? What colors define me ? Am I happy using these colors ? Do I have any specific color idea in my mind that I had seen before?
After answering all of them I reached a range of colors that were easy , lively and reflected what I felt . My color inspiration for this month came from :
Ice-cream
Pastel Flowers
Soft Drinks
Sunflower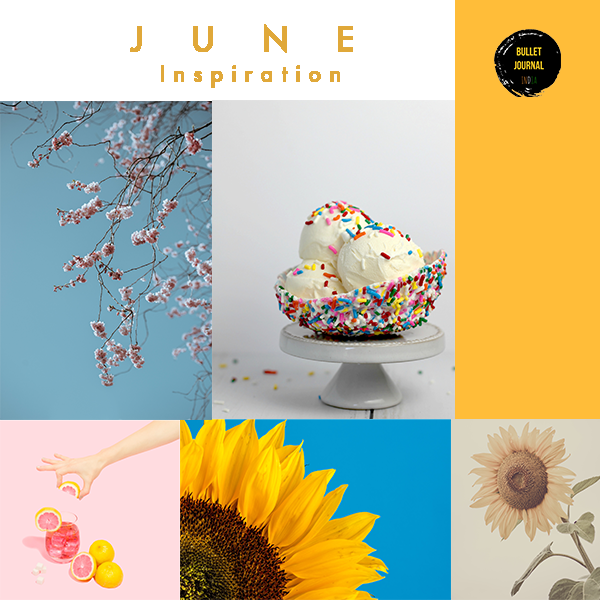 Before coming up with the final color palette I created a mini variation of different color combinations on a piece of paper . The ones' that suited themselves were selected as final .
Colors for the Month of June:
Blue
Pink
Yellow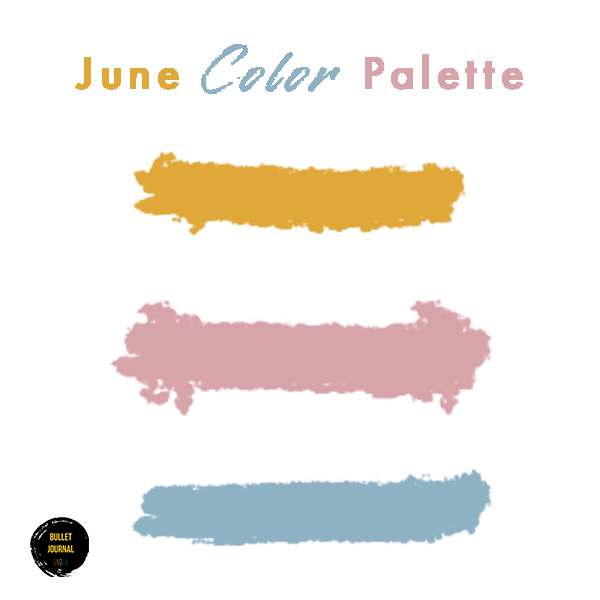 Picking up a theme
Selecting a theme is another nerve wrecking task and for this month i wanted something very simple, easy and attractive so I opted for the abstract pattern . It was easy to replicate and can took only 5 minutes . I no more had to spend hours preparing just a single page .
I chose basic Shapes like Triangle and circles . To add more variety I added zig zag lines. I used a specific technique and intentionally painted the colors outside the margin of the elements on the page . Although it seems like breaking a rule or something but in reality it adds a more interesting value to the page.
I tried developing my personal style here by keeping the fonts more like "Comic Sans" , a very casual writing and minimal and even out my colors on the page by balancing them .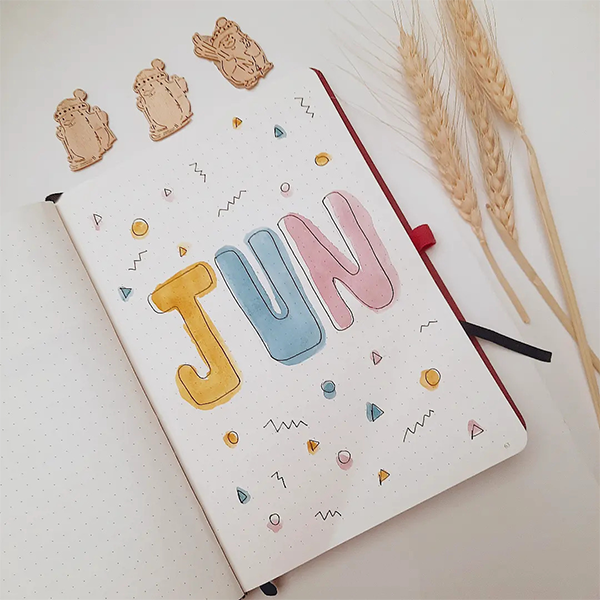 June cover page Tutorial
I've put together a small June Cover Page Tutorial. Hope you get inspired !