Are you wondering about how to fill up a space or differentiate one element from another in your bullet journal ? Then you got me right , Bullet Journal Banners are the best way to add emphasis , structure and variety of elements to your page .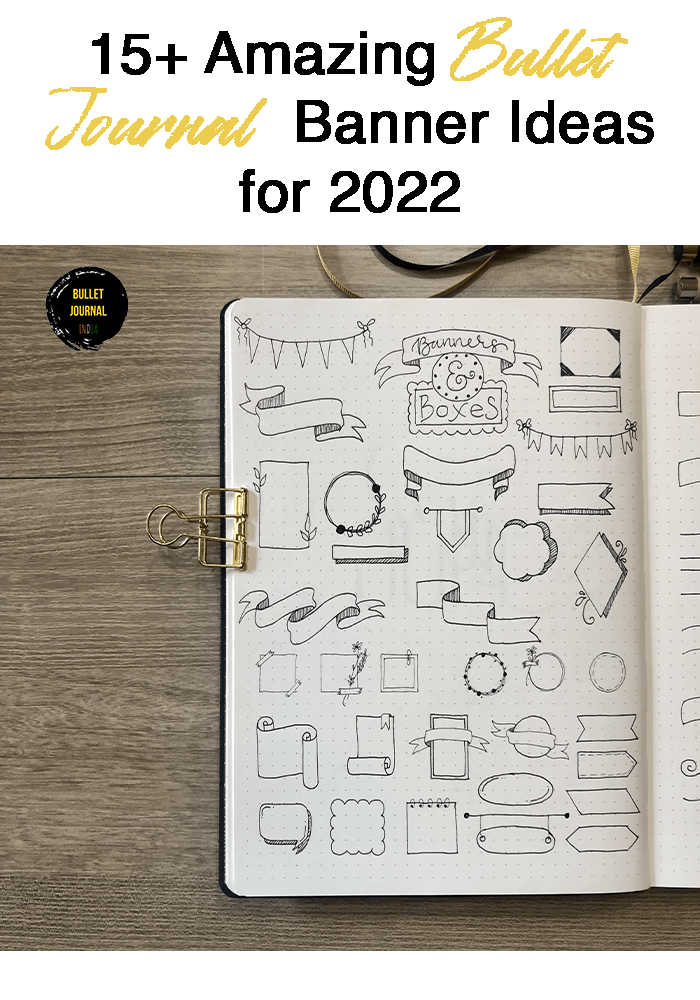 Banners are like some easy and meaningful decorations that can set your page apart . Have a look at this bucket list of banner ideas to fill in those awkward spaces.
You an also mix header and banner together to add more dominance and contrast to the pages. After all they are so simple and easy to learn .
Supplies you need
You can always start with Bujo supplies you already have but here are the basic things you might need :
Hard Bound Doodle journal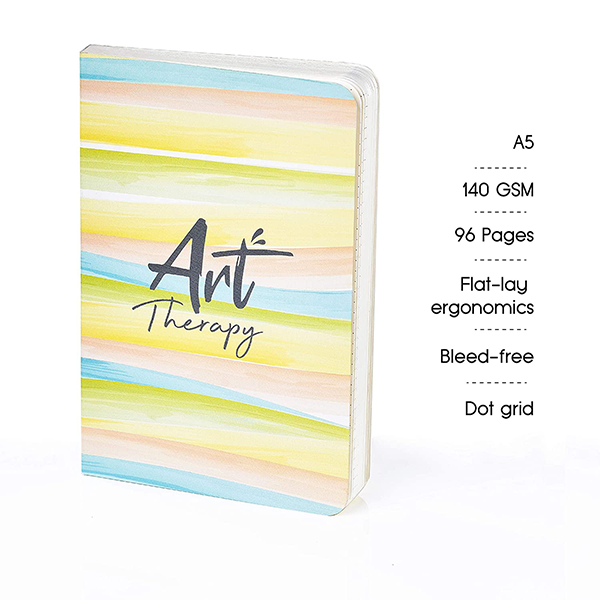 Pens with varied nib sizes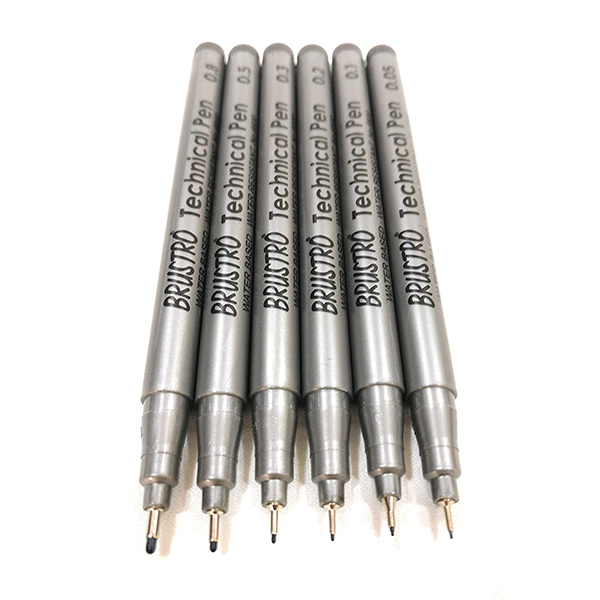 Brush Pens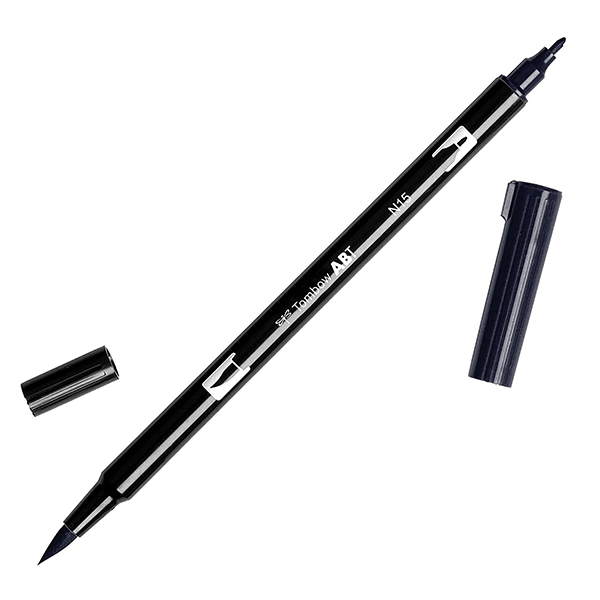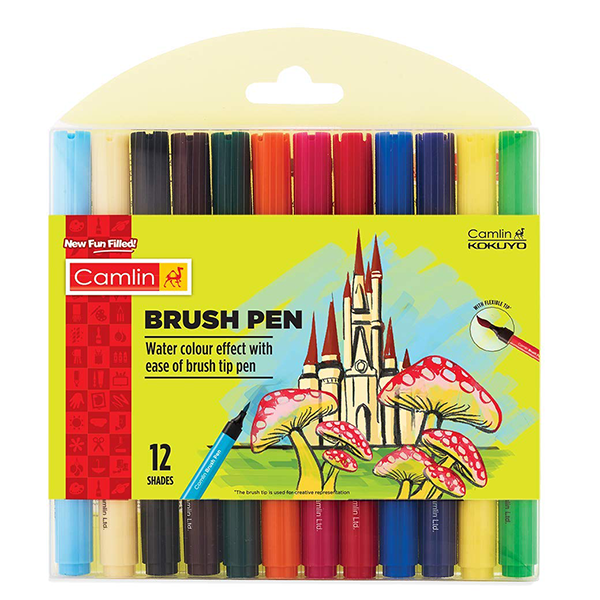 Black Gel pen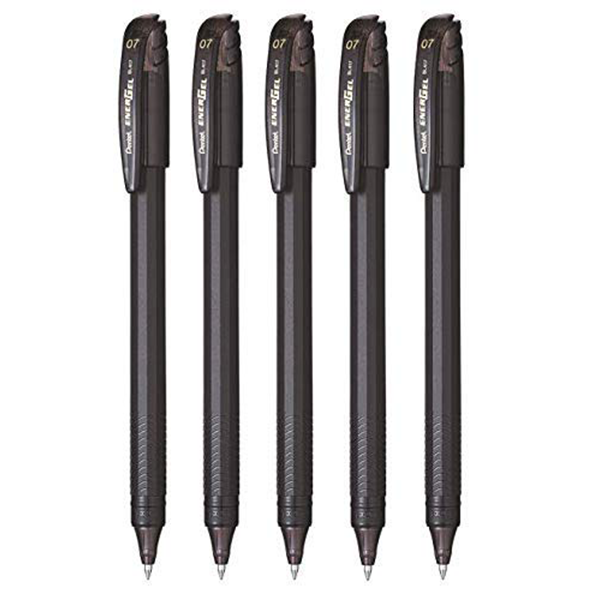 Colored pencil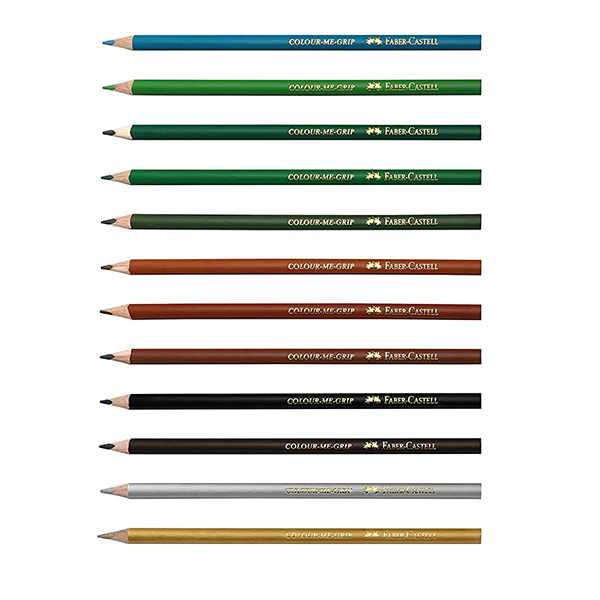 Mechanical pencil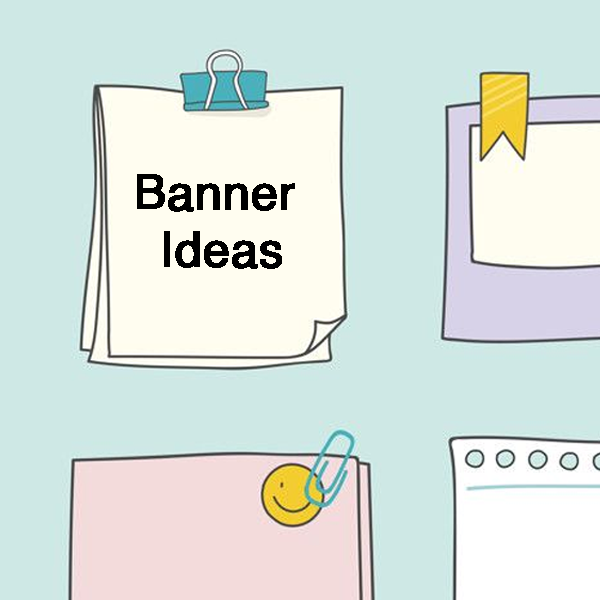 This amazing colored bullet journal banners are made out of 2 colors green and yellow . A very common and proven color combination to add contrast to your spreads . Both the colors are used carefully and some banners are left unfilled . The uncolored banners balances the contrasting color and bring harmony and balance to the spreads.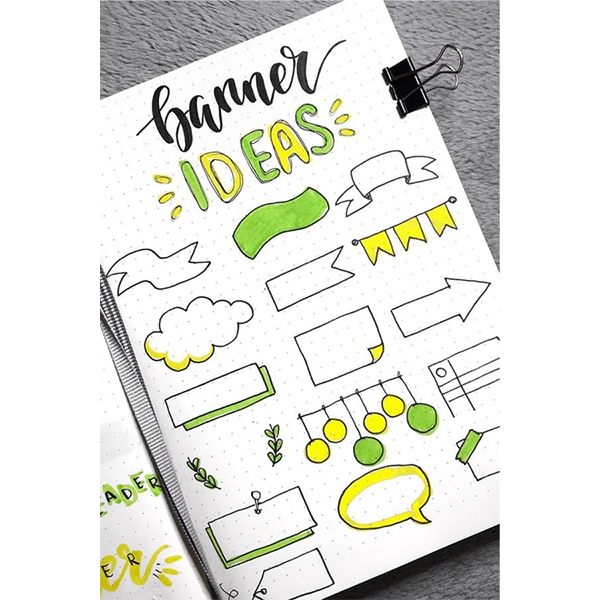 Colors play a significant role in the visual aesthetics .Banners here are very subtle in color and makes viewer feel more calm and peaceful . These bullet journal banner are not only for the decoration but can be used as sticky notes for your pages . A side of page to draw your attention to important details that you might to look again and again. You can always use them to fill up spaces or use it as decoration .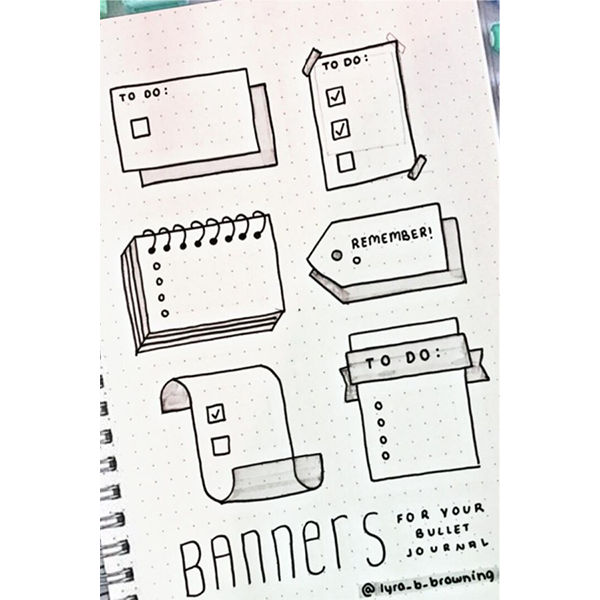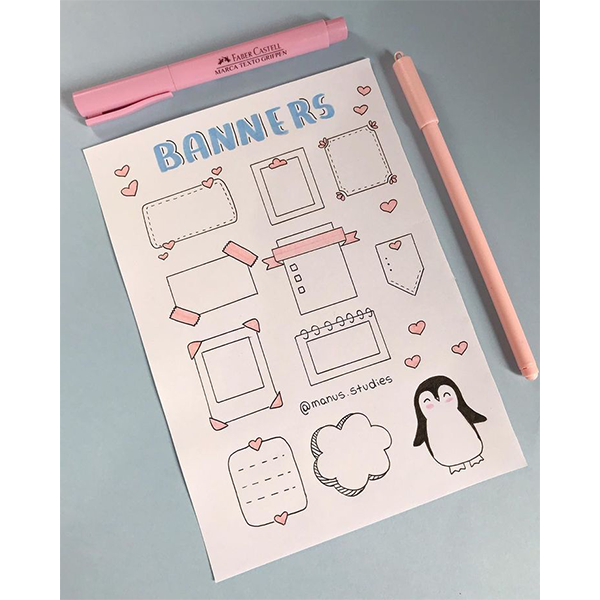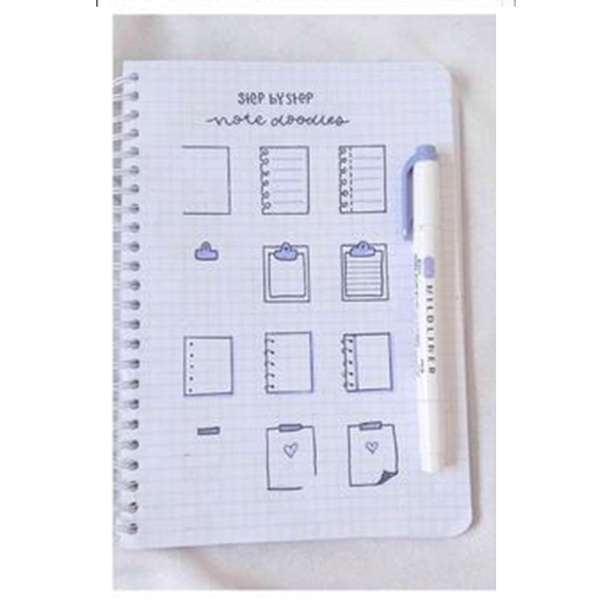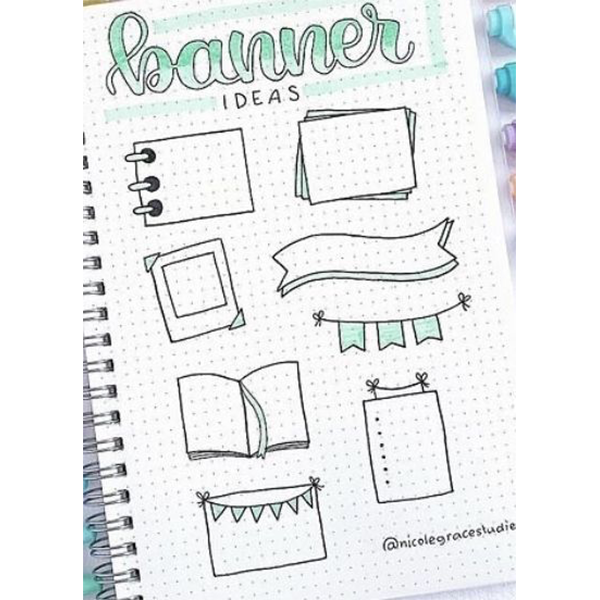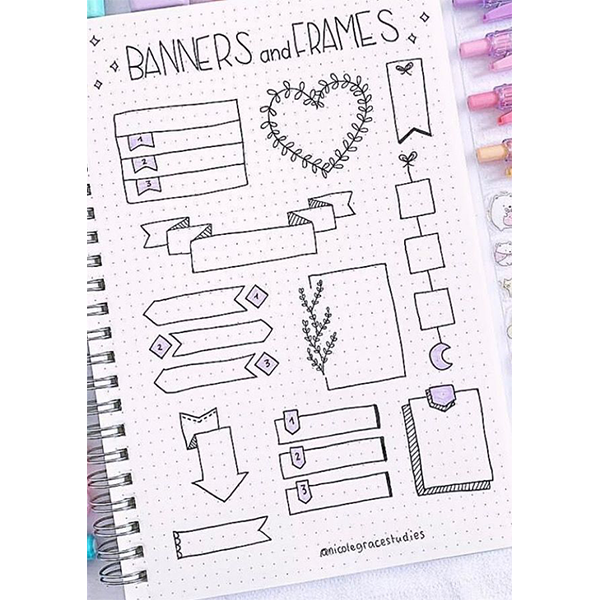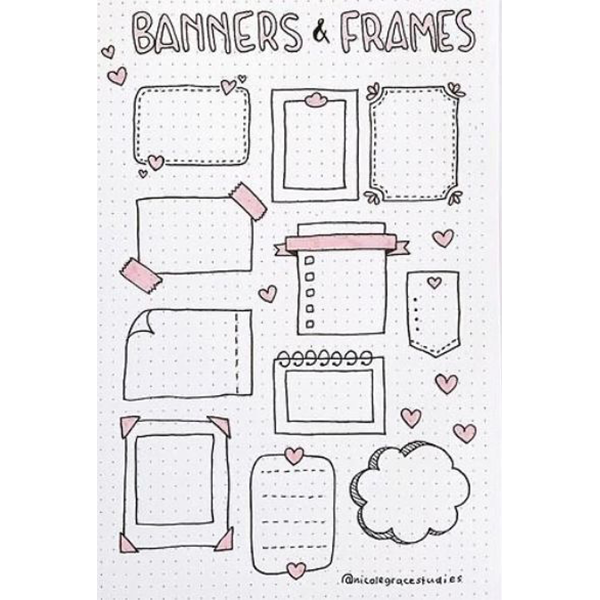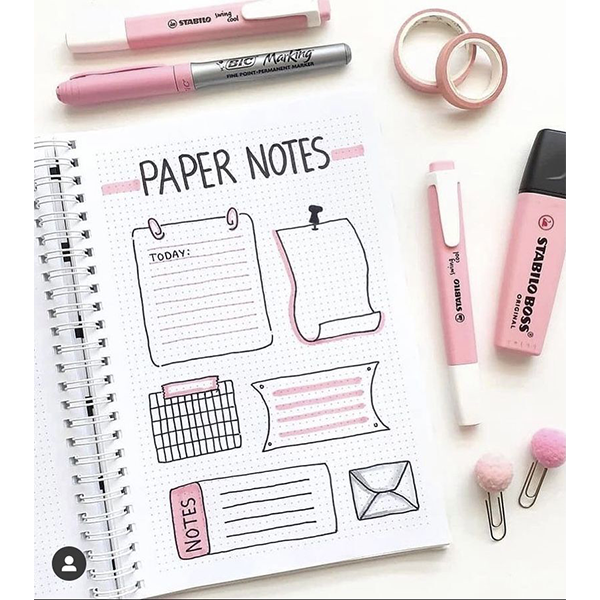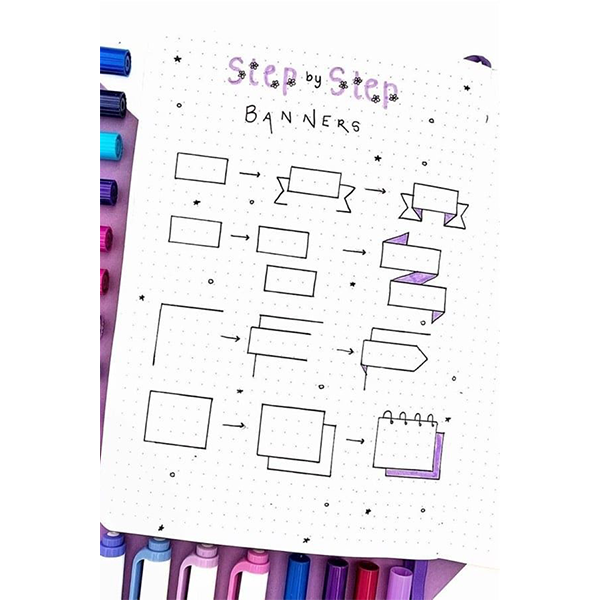 Flowers are themselves a very great element of decoration and fills any unbalanced space in your spreads . This banner has the most balanced use of color and arrangement of the flowers.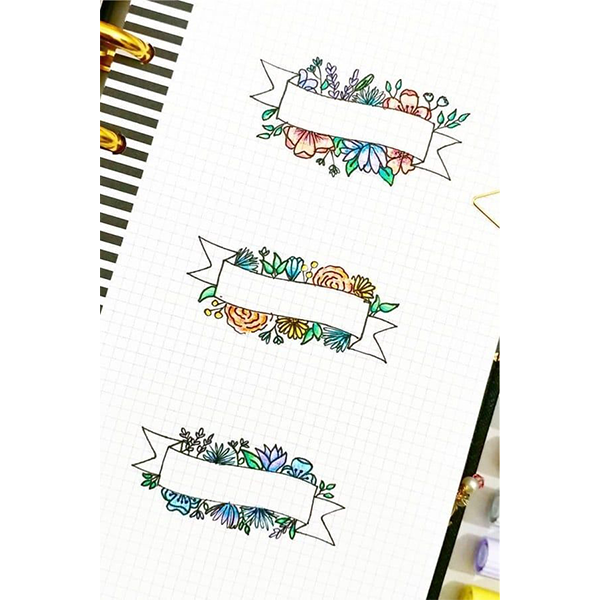 Don't want to use colors ? It's alright , just pick your favorite pen and draw your banner . These simple black and white banners are very minimal but are great in contrast to each other .
Have a look at some of these bullet journal banners step by-step !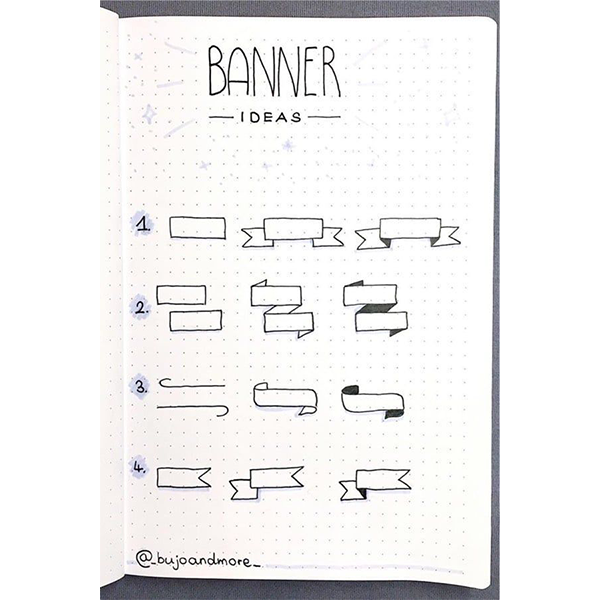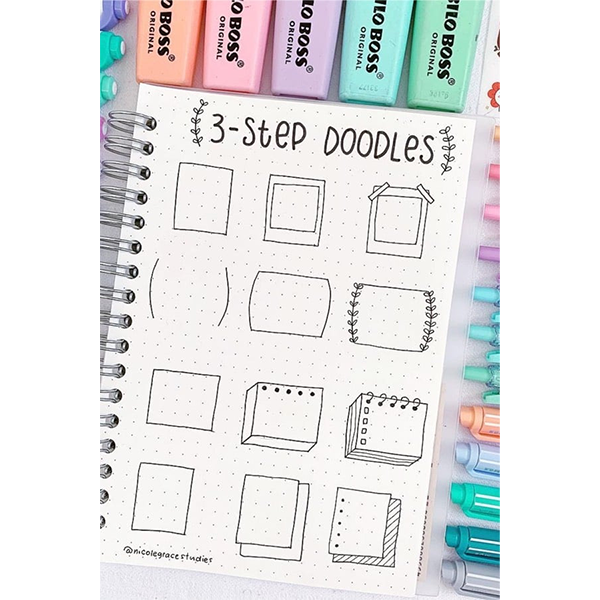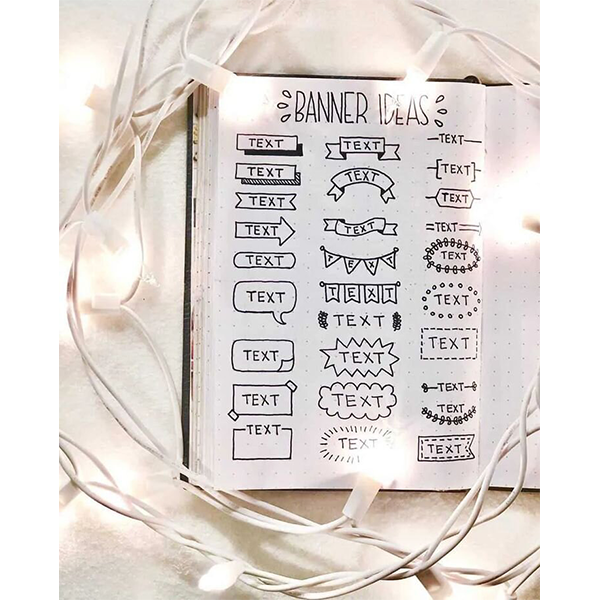 Flowy banners are so good when you want to add motion and rhythm to your spreads . They are super easy and always stand out . I use these banners when i want to visit vintage vibes.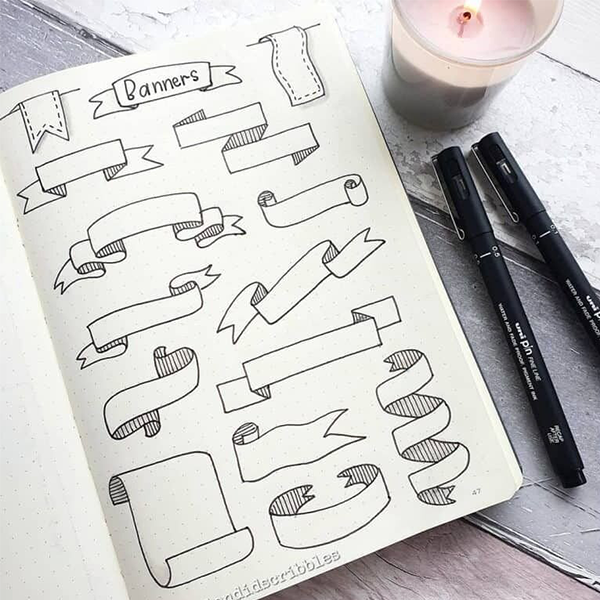 A maximalist person would love this banner ideas page . With so many colors and shapes being used altogether , the page still looks balanced and in harmony . The use of green leaves to divide the page elements is a great idea takeaway .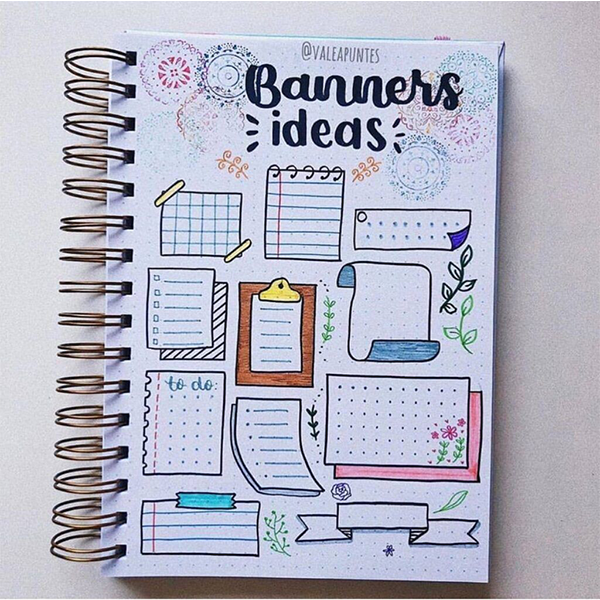 I loved this 30 ways of making mini boxes as banners . It has so many variety , one can use it for so many purposes.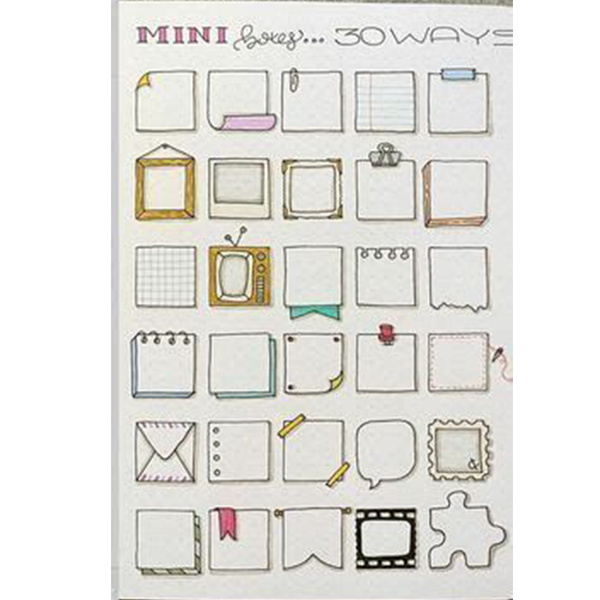 Few colors are always popping off the page and they are made to its best for making any focal point in your bullet journal spread for example you want to mention the day and date for your daily entry and you use a vibrant colored banner to make it as a focal point of the entire page.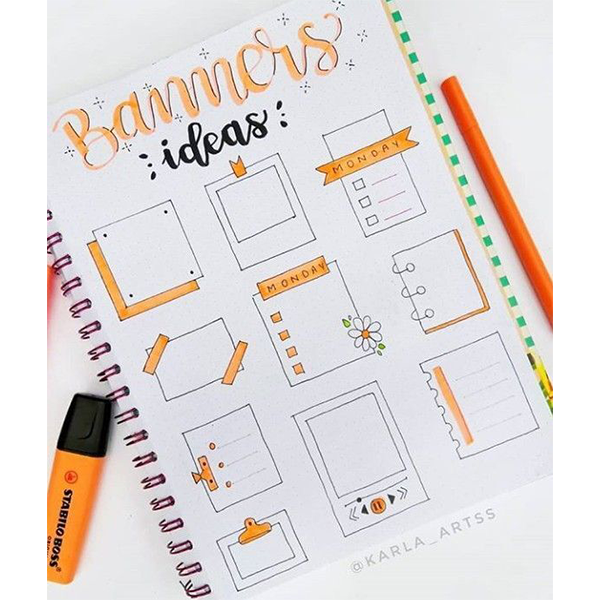 Step 1 : Identify the space on your page and element that you want to highlight.
Step 2: Select your favorite bullet journal banner type that matches your theme and fits in the space.
Step 3 : Start drawing the banner with light HB pencil .
Step 4 : After you are happy with you banner doodle , you can start tracing it with waterproof black gel pen.
Step 5 : In the end you can always add colors as you like it or can leave it as it is .
Frequenty asked questions
Using bullet journal banners are very simple!
All you have to do is find the main element that you want to highlight in your page and create a banner around it . Banners can also be used when you want to highlight something important in your spreads.
NO! Doodling itself don't require skill and anyone can do it very easily . Banners are meant to serve a purpose along with the flavor of variety . They don't have to look fantastic , they are there to make you notice the important elements of your Bujo Spread.
What supplies are needed to start with bullet journal banenr doodles ?
You don't need fancy stationery to get started . All you need is basic stationery like pen , pencils and eraser . Black and white banners are also a great combination . If you want to add color but don't want to make it vibrant then you can use muted or pastel colors. Grey tones can be best if you want to keep it minimal . You can use midliners , brush pens , highlighters etc