Are you a K-pop fan ? Do you need inspiration for your K-pop spreads ?
Let's dive in this post to explore more about different K-Drama and K-pop Bullet Journal ideas!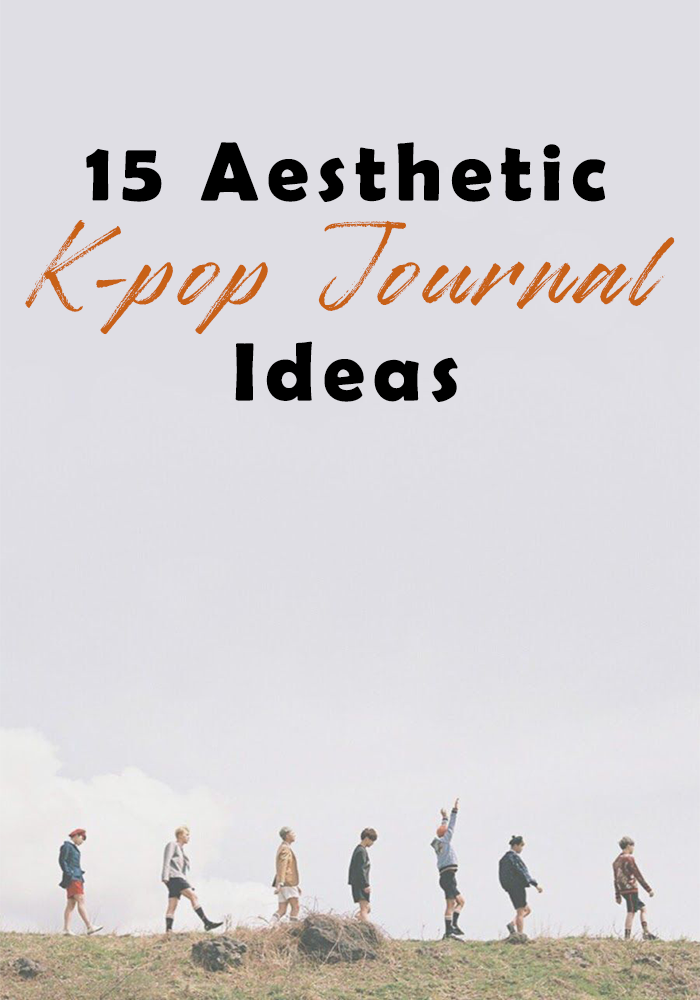 K-Pop Bullet Journal ideas
Bullet Journal is not only used for productivity but can also be used for expression .Journaling is simply a collective form of ideas , writing ,painting ,collaging ,lettering etc . The main purpose of journaling is to understand oneself better and record emotions in visual and written form . Journaling has its many forms ! Many people keep a diary / Journal as a hobby to record their daily lives .
If you are a K-pop fan (like me ) ,its probably the basic part of your lifestyle by this point. Have you ever wondered about incorporating K-pop in your Bullet journals ?
There is no harm in making a spread in your Bullet journal and recording your new K-pop group or new discoveries about the existing one .It's simply just a way to showcase your love and happiness that you get from being a K-pop fan!
Here are 15 Aesthetic K-pop Journal Ideas to inspire you to incorporate into your journal today!
Starting the year with your favorite K-pop Band
Its an awesome feeling to start a new year with something you absolutely love and are looking forward to see forever!
Making a bias list !
All K-pop fans have their bias and there is no harm to include a page in your journal just for them ♡
collage with your favorite idol !
Turn your boring spreads to something spicy and interesting by just adding postcard of your favorite OPPA !
collab with your journal friends to make a k-drama stand out of the page !
Me and my friend can never stop talking about a certain drama until it comes to end but still there so little guarantee for not mentioning that drama again and again . Often times we start romanticizing our life in reference to the drama .
Journaling is such good way to bring out your creative side on something you love to watch .
Just start you k-pop journal today !
I know how much courage it takes to start your own K-pop journal but its worth it ghostwriting preise !
Dedicating a page for your favorite bias in insta style!
I love this spread, it's such a brilliant idea to record the Instagram feed of your favorite K-pop bias !
K-pop band members list
Let the world know your knowledge . It's an amazing spread to spill out all your knowledge about every single member hausarbeit schreiben lassen. Don't forget to share on social media !
make a weekly log in your bullet journal !
Time to convert your boring weekly logs to suit your mood hausarbeit kaufen for the week .
write down your feelings!
This how i made my K-drama tracker !
I have a huge list of K-drama and it becomes hard for me to pick up the next drama . Having a K-drama tracker helps me keeping a record !
I have included a small video of how I made this K-drama Tracker to match my Monthly theme GREECE ghostwriter hausarbeit kosten.
I hope you find inspiration to start your own K-pop Journal decke merinowolle . We would love to see your creations. Don't forget to tag us on Instagram!