Would you like to learn how to create some lovely travel doodles for your Bullet Journal? In this blog I will offer some fun ideas and include a video that shows you step by step how I create my travel doodles.
Travel themed bullet journal
If you follow me on Instagram, you might have seen my travel themed bullet journal and my nature (minimalist) bullet journal that I am creating for 2021. I really wanted a travel themed bullet journal this year to create an almost 'wish list' of places I can visit once we can all travel again. It is also really fun that we can travel the world from within our bujo's!
My minimal bullet journal is super easy for first time bullet journalists to follow and I have created a nature theme within it. I will be writing more blogs about it soon!
You do not have to be creating a travel themed bullet journal to use my doodles. No matter what your theme is, they can also come in handy! They can add some fun to any page so let's take a closer look at some travel doodles.
travel doodles.
Before I show you my video which will show you step by step how I create my Travel Doodles, I wanted to give you some fun ideas on doodles you can create!
Suitcase Doodle
Re-create your holiday suitcase by following the sequence pictured below. Suitcases are so easy to re-create and they remind me of stepping off a plane and onto a beach. Hello sun!
Signpost Doodle
A signpost is a lovely travel doodle to add to a page. You could even use it as a navigation system within your bullet journal. The signpost could be facing one way and could say 'weekly logs' or 'affirmations'.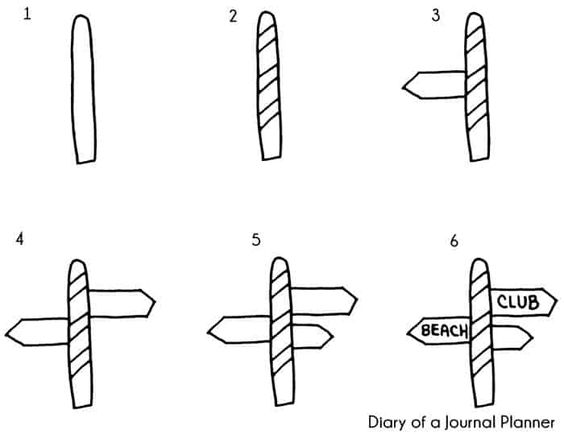 I wanted to show you an example of how I have used a signpost in my Bullet Journal.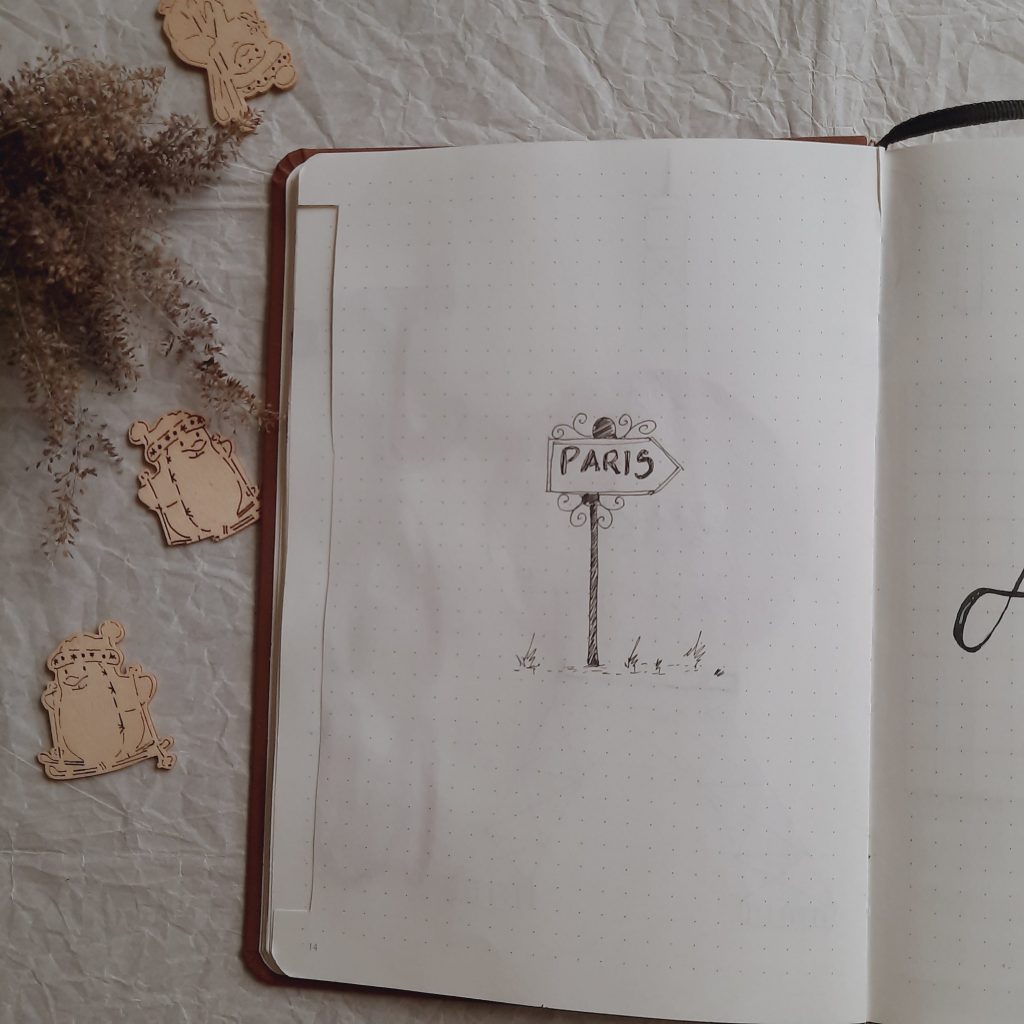 Camera Doodle
Cameras help you capture your memories so you can keep them forever. I absolutely love looking at old photos and remembering different holidays. The camera doodle is easy to recreate and always makes me think of snapping something memorable.
Plane Doodle
Are you missing flying? Because I am. I love when a plane lands and you have arrived at your destination! Planes might seem like a hard doodle but actually they can be very simple.
Travel doodles – india
Here are some India inspired travel doodles that you could re-create in your bullet journal.
Video: easy travel doodles
Equipment you will need:
Bullet Journal
A good pencil
Black Pen
White Gel Pen
Watercolours
Some Travel doodle tips!
Start by drawing the doodles in pencils.
Once you are happy, draw over them with your fine tip black pen.
Grab your watercolours and paint the doodles.
Once your paint is dry, use your white gel pen to outline some edges.
Use your grey watercolour to create any shadows you need.
My final tip is that, when I first started drawing doodles I struggled. So don't worry, it's normal. To help me learn how to draw them, I printed out doodles from the internet and put a piece of paper over them. I traced out the doodles with a pencil and practised until I didn't need to trace anymore.
Some travel doodles i have created.
Some Chopsticks for my South Korea themed weekly logs.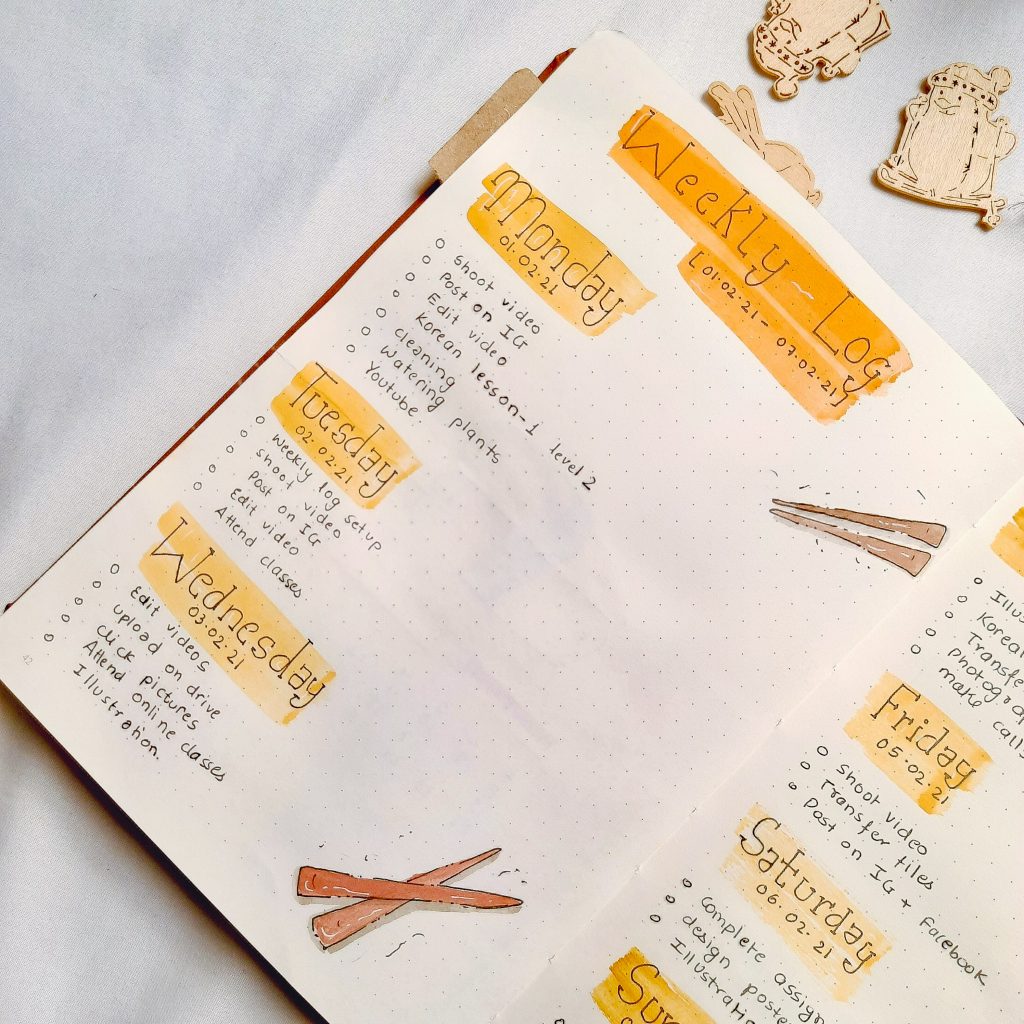 A hot air balloon for my habit tracker.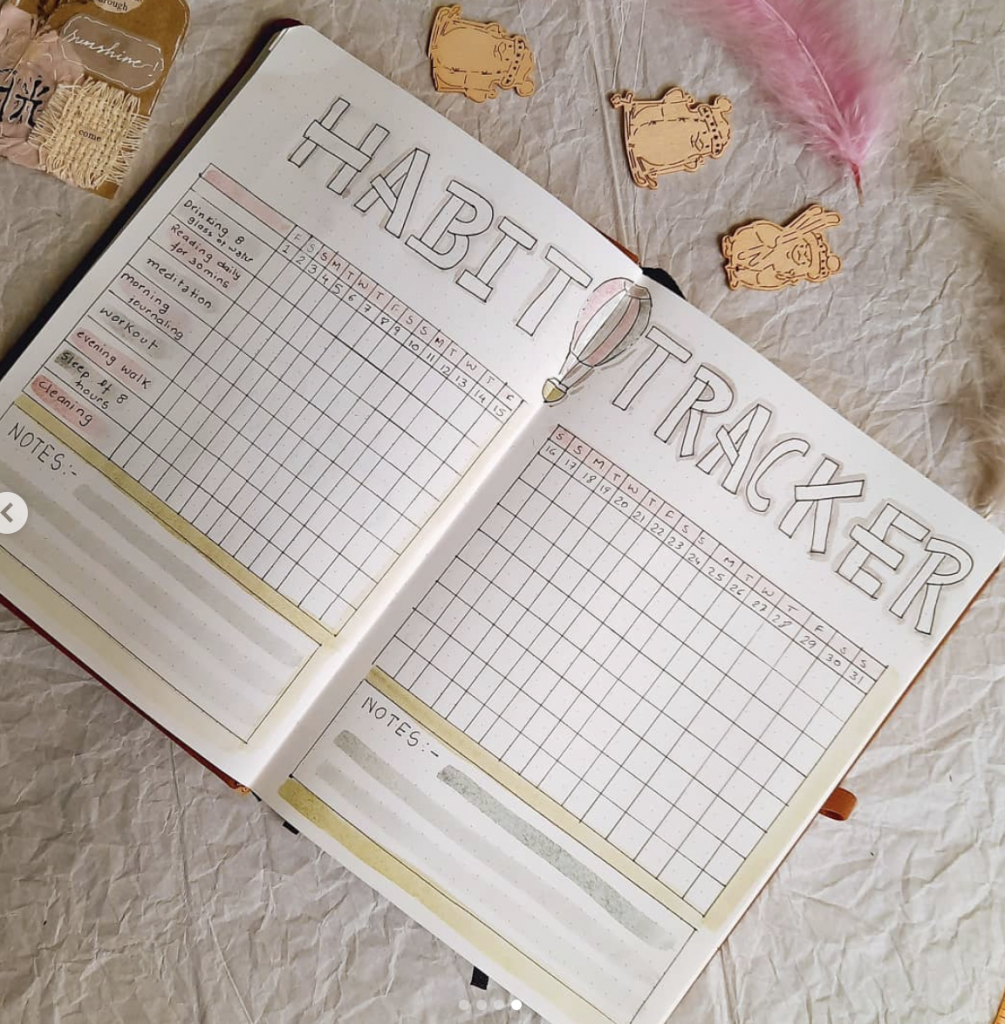 For my Paris theme I drew some perfume doodles! I think outside the box.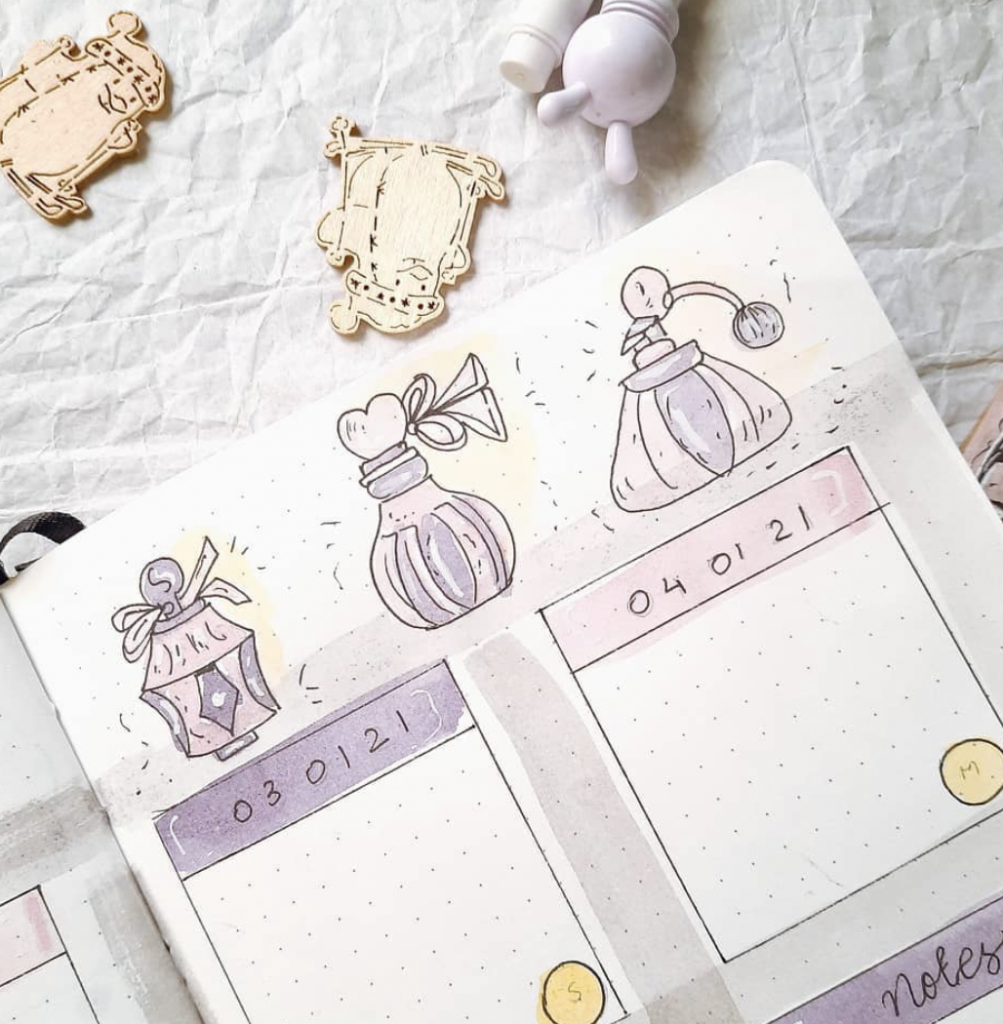 This is my February cover page. My theme is South Korea and so I drew a temple, some tree doodles and clouds.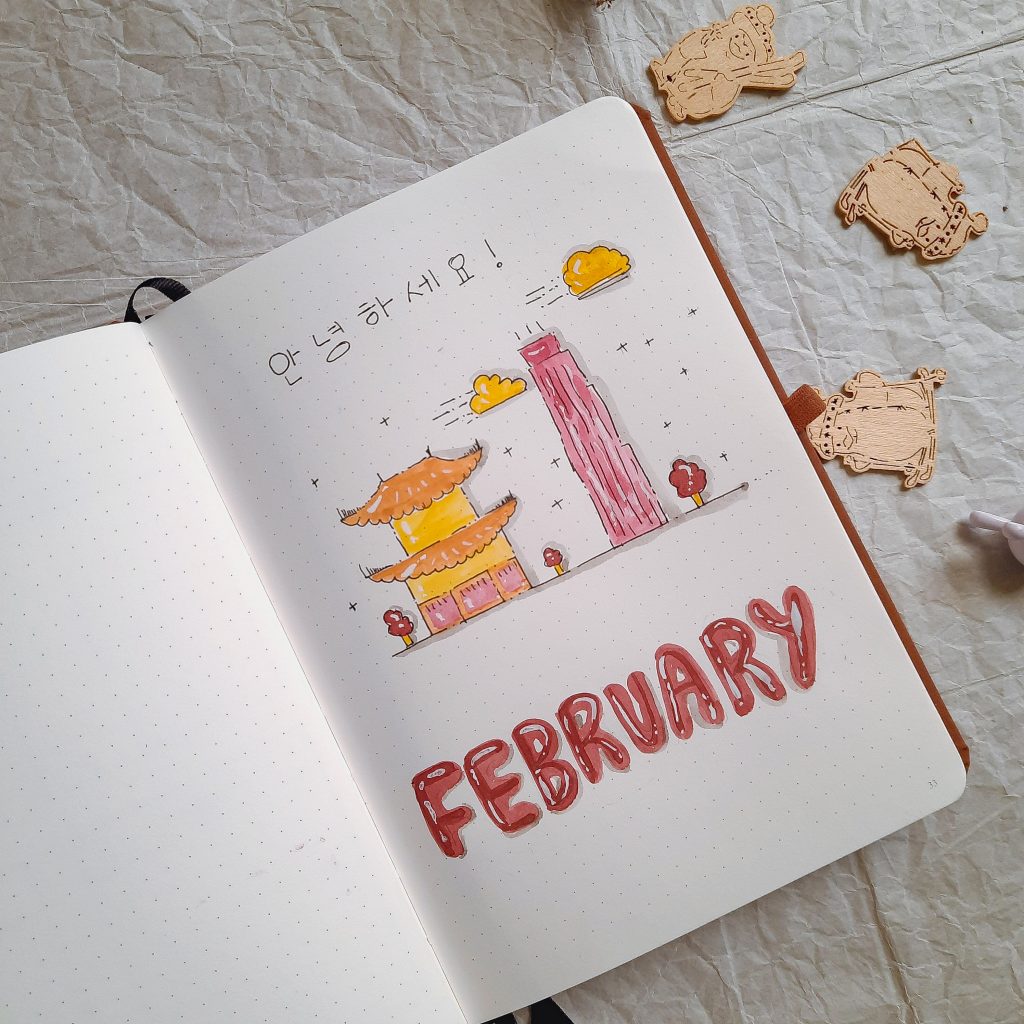 Spot my suitcase doodle! I use the suitcase at the start of my travel themes bullet journal.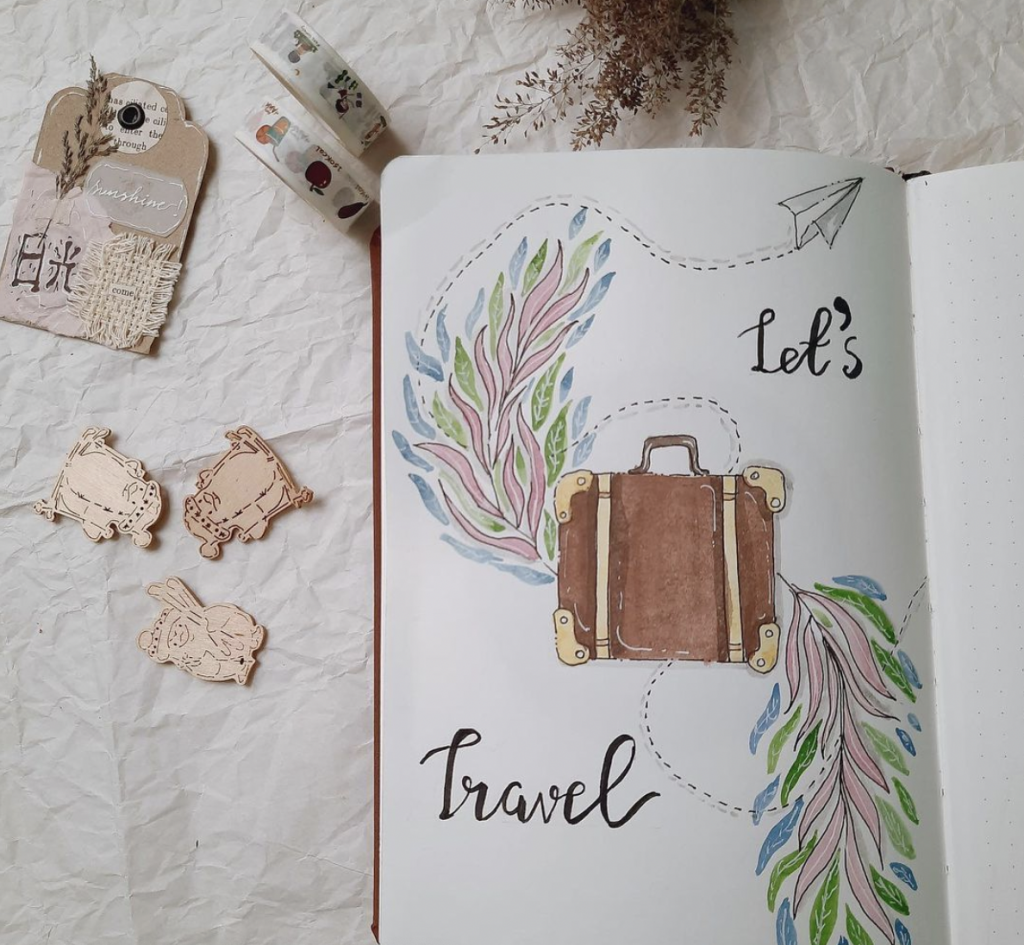 Thank you for reading this blog. Learn how to recreate my weekly log here.
ABOUT BULLET JOURNAL INDIA
The Bullet Journal India started with an aim to bring more awareness around productivity and how you can manage your time using just a simple tool called, a Bullet Journal.
This concept of planners isn't very popular in India and therefore we aim to help you learn about bullet journaling and supply you with some fun ideas. It's not just a simple planning system, it's a way to live your life a bit more simpler, a bit more gentler and obviously more creatively.