It's time to catch up on my June Bullet Journal Spreads. Join me on this journey through my colourful June Bullet Journal.
June – flip through
cover page
My June bullet journal theme is Spain. I wanted to create a bright, colourful June cover page and I think I have done just that! This cover page takes me right into the heart of pain, sipping on sangria and enjoying Tapas.
Affirmation page
This year I wanted to focus on being in the present and taking each day at a time. So I made my affirmation, "One day at a time!".
Audio book page
I have recently developed a love for audiobooks and so I made a spread. Now I can note down audiobooks that I can listen to in the future. Here are some I am looking forward to listening to:
Such a Fun Age by Kiley Reid, narrated by Nicole Lewis
 Little Fires Everywhere by Celeste Ng, narrated by Jennifer Lim
Where the Crawdads Sing by Delia Owens, narrated by Cassandra Campbell
Atomic Habits: An Easy & Proven Way to Build Good Habits & Break Bad Ones by James Clear, narrated by James Clear
Habit tracker
Learn how to create a Habit Tracker here.
Monthly goals
I made a page for my monthly goals this month. I have written down 5 goals to focus on for the month.
Monthly loGS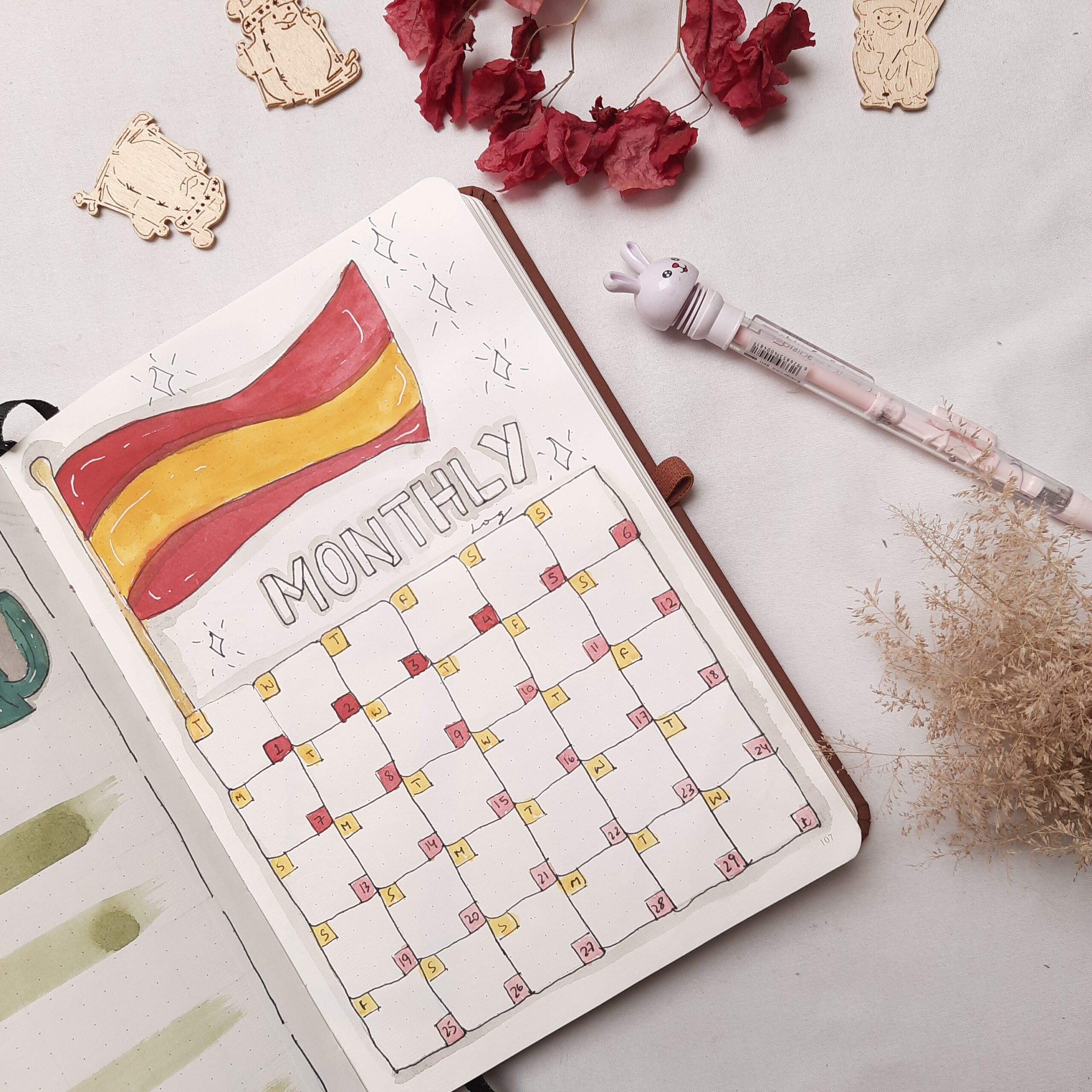 Period tracker
Did you know that tomatoes are actually a fruit? I perfectly crafted them into a period tracker!
Time block
Read our latest blog about the wonders of time blocking here.
Weekly goals
I use my weekly goals section to write my to-do's or big things that I would like to get completed that week.
Watch my reels
Catch up on my June reels on Instagram here.
You can learn how to make an affirmation page and monthly log inspiration on my reels!